Publish Date - June 26th, 2022
|
Last Modified - September 2nd, 2023
With the digital marketing industry is set to be as large as $860 billion dollars by 2026, it's no wonder that there are hundreds of thousands of marketers across the world working with ad budgets, copywriters, content and video producers, to develop, optimize and grow brands digitally.
While there's nothing like on the job training to grow your digital marketing skills, not all beginners actually have that luxury. Therefore, that's why I've decided to write this article, to give those who don't have the ability to get an internship or entry level positions, the necessary skills they may need to start their own business, or get an interview. This is my list of best digital marketing courses on Udemy.
Course
Ratings
Highlights
Special call-out Digital Marketing Mastery with Dekker Fraser
4.7 / 5 – 300+ ratings
Complete full-stack marketing crash course
Taught by a former Song and Google marketing
expert – Dekker Fraser.
1. Highest rated digital marketing course
The Complete Digital Marketing Course – 12 Courses in 1
4.4 / 5 – 166k+ ratings
Market Research, Google Analytics, WordPress,
SEO, Copywriting, YouTube, SMM, AdWords,
Facebook Ads.
2. Best Podcast marketing course
PODCAST MASTERCLASS: The Essentials for Podcasting Success
4.7 / 5 – 500+ ratings
Zencaster.com, Riverside.fm, Audacity, Adobe
Audition, Wavepad, Podcast Art
3. Best Instagram marketing course
Instagram Marketing 2023: Complete Guide To Instagram Growth
4.5 / 5 – ~36k+ ratings
Becoming an Instagram Influencer, monetizing
Instagram, Content creation and process
4. Best Facebook Ads course
Facebook Ads & Facebook Marketing MASTERY 2023
4.5 / 5 – 32k+ ratings
Facebook Ads UI, Creating your own marketing
campaign on Facebook
5. Best TikTok marketing strategies course
10 Strategies For Rapid Growth On TikTok
4.7 / 5 – 500+ ratings
Ten strategies to grow your Tiktok account / followers
6. Best content blogging bootcamp
Blogging for a Living – Perfect Small Budget Project
4.7 / 5 – ~4.5k ratings
WordPress, Keyword research, creating an email list,
Growing traffic and email capture
7. Best email marketing strategies
Ten Email Marketing Strategies That Make Me 6-Figures
4.3 / 5 – ~600 ratings
Ten different ways to convert and grow your email list
8. Best SEO bootcamp on Udemy
The Ultimate SEO Training 2022 + SEO For WordPress Websites
4.7 / 5 – ~9k ratings
Setting up your website, keyword research, on-page,
off-page, link building, pagespeed, UX, negative SEO,
algorithm changes.
9. Best Video marketing course
Best YouTube / Camera Marketing
4.9 / 5 – ~500 ratings
How to talk in-front of a camera and be charismatic,
How to use make-up and fundamentals to public
speaking.
10. Best affiliate marketing course on Udemy
Beginner Affiliate Marketing To Start In 1 Day – For 2022
4.5 / 5 – ~3k ratings
Build Affiliate campaigns from scratch, CJ, SaS, Amazon
Affiliates JVzoo, Click Bank and other strategies to grow.
Note: There are affiliate links above and below to Udemy and other parties that I may receive commissions from. However, I highly recommend these products due to the fact that I've audited or taken them before. Please click through and support my website so that I don't need to run Ads :).
It's also important to mention, that I have almost 8 years of experience in digital marketing. My career started out in SEO and Google AdWords, and I would consider myself fairly skilled in the following capacities:
SEO (On-page, off-page and organic social (Quora, Reddit))
Content marketing (Rich media and written)
Affiliate Marketing
SEM – PPC (Pay-per-click) (Google ads and Facebook ads)
Reporting (Google Analytics, Adobe analytics, funnel optimization)
While I stopped taking digital marketing certifications (Google, Facebook and Coursera), I would still consider myself qualified to create or teach courses related to the topics above. I am less strong in email marketing, YouTube marketing and social media marketing (Tiktok, Twitter, Instagram LinkedIn), but have worked on campaigns with all of these strategies. Feel free to poke around my LinkedIn for more information on my skill-set!
This is genius of digital marketing as a career! While you may specialize in one particular category (SEO, SEM, SMM), you can still have the knowledge of other strategies and succeed within your own career. The "Digital marketing expert" is the individual who can bring multiple digital marketing tools to bear when it comes to marketing in a campaign. That's why this article isn't compiled of the best digital marketing courses, it's filled with different courses for different disciplines. As a lifetime learner myself, I really hope this article helps you, whether you're a self-started entrepreneur or a student just about to graduate from school.
Remember as per Udemy standards each of these courses offer:
A certificate of completion
Lifetime access to these courses
Ability to communicate directly to the course providers
And a money-back guarantee
1. The highest rated General digital marketing course on Udemy by Rob Percival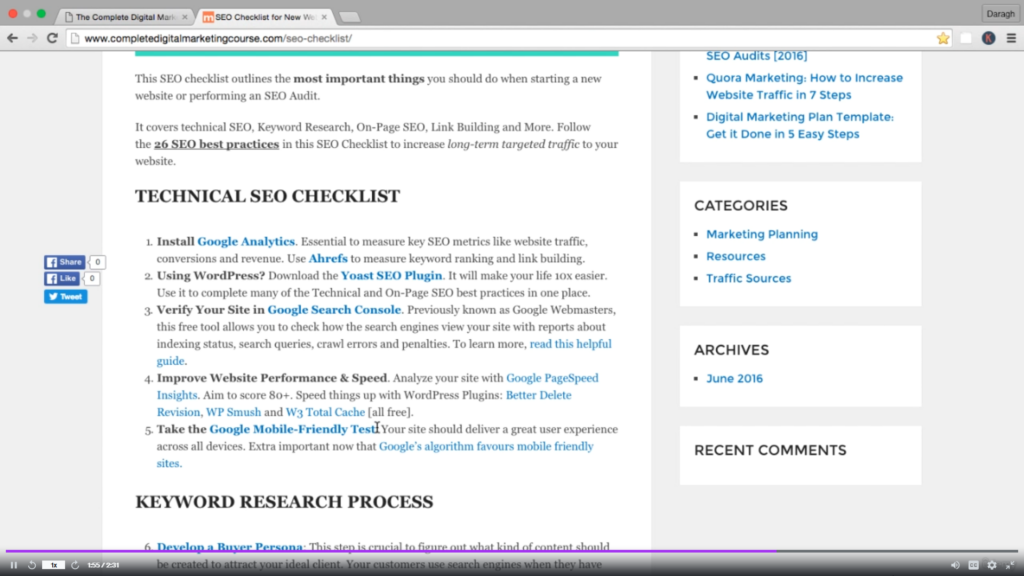 Overview:
With over 150k+ reviews, and nearly 700k students – Rob Percivel's digital marketing course is it is one of the most taken marketing courses on Udemy. This course covers a width breadth of topics over it's 23 hour period with focus on market research, WordPress (no-code), email marketing, copy writing, SEO, YouTube marketing, social media marketing, facebook ads and much more. The course also dives into things like Quora marketing and social media marketing from Twittter, Instagram and LinkedIn.
Pros:
Great topic coverage, lots of different social media marketing, email marketing and some content courses.
The course is relatively procedural, it starts out broad with market research and building a website (the fundamentals), then dives into content creation and SEO, then social media marketing platforms (YouTube, Quora, Twitter, Facebook). It then goes to more advanced topics that require an understanding of all concepts aforementioned (Google ads, FB Ads and Google analytics).
The core focal points for this course are search engine optimization, Google analytics and Facebook ads. Combining these three units is almost half the course.
The owner Daragh Walsh actually owns a website that he uses as an example for content marketing, SEO and Ads.
Cons:
Besides maybe Facebook marketing (because it's 5+ hours), this course is purely an introduction to digital marketing strategy. There isn't enough course coverage to make you particularly skilled at any one subject here.
There's no actual affiliate marketing? Even though the author said there would be?
As an SEO expert myself, in reality – there should be a heavy emphasis on backlinks to help grow your website and authority, so you can rank faster and more effectively – this course devotes less than 20 minutes to the subject.
Google analytics course is out-of-date with GA4 replacing universal analytics in 2023. So it may be pointless to even take that section.
All of these marketing tools, have secondary tools that make you a more proficient marketer. For example, I use AHrefs, Screamingfrog, Clearscope for SEO and content marketing.
I expected more training in Google Ads. It's an essential PPC specialization just like Facebook Ads (which the author spent 5 hours in). There was a very basic walkthrough talk through for Google ads (with no mention of retargeting, or shopping ads, important for eCommerce).
Who is the course for?
This course is meant for someone without digital marketing skills.
Someone who's transitioning to marketing from finance or engineering.
A person looking to generically learn digital marketing techniques, but not specialize in any one thing.
A business owner looking to better understand how digital marketing works.
Who is this course not for?
Someone who's already in digital marketing. If you know of these concepts, you're better off Googling how to do things.
A marketer looking to specialize in a specific category, this is a general marketing course, which is the main target audience.
A marketer looking to actually run campaigns. While this course shows you basics of many specific categories, you will not be an expert in any of them.
What do some students say?
Every section of the course was interesting, making want to stay on the course all day. Thank you for taking the time to put out such level of value.

Gloria D. – 5 / 5 stars – August 2023
This in-depth course amazed me. I learned more than expected. It showed me options that I didn't know existed and has given me the confidence to use some of what I've learned. Some things did not apply to my current needs but are there for me to review if ever needed. I'm thankful for this course, and glad I took it.

Sandra T. – 5 / 5 stars – August 2023
Thank You Daragh Walsh and Rob Percival for making 12 in 1 course. It was really interesting journey and i enjoyed each and every lesson taught by you guys. Short videos created by you guys really helped me a lot to understand everything without getting bored. I encourage more people to take your wonderful course.

Ayush S.- 5 / 5 stars – August 2023
Verdict:
What I get from this course is, it's meant as a general online marketing course. It will give you just enough information, to potentially hold your own in the interview – but when it comes to actually running campaigns or generating revenue from your website – I doubt that this course equips you enough to do that.
What it does do well is provide you with a number of "options" to specialize your digital marketing career in. Ultimately, this course is built for new marketers, as a means to onboard them to the complex world of digital – which this course doesn't do badly at all.
As an illustration of my point above, you can compare both Daragh Walsh's site on AHrefs and my website blog. While there are some attempts to do proper SEO, his blog falls short in traffic, backlinks and over infrastructure (at the time of me writing this article, the home page is broken). My website is only 2 years old, whereas Daragh's is 7 years old.
Buy this course if you're new to marketing and want to learn the fundamentals of digital marketing, stay away if you're a few years into your career.
---
2. PODCAST MASTERCLASS: The Essentials for Podcasting Success by Peter Baker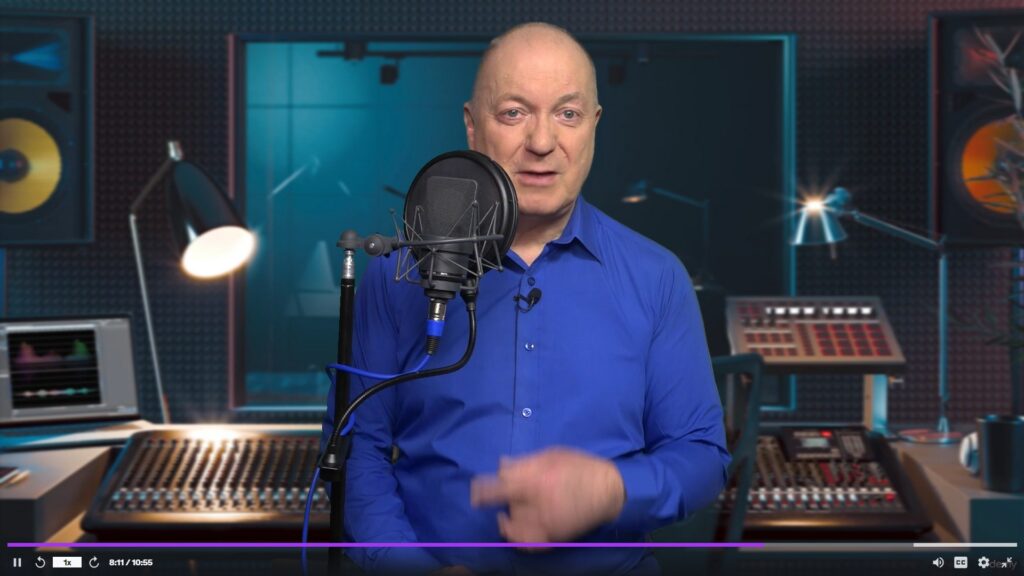 Overview:
A somewhat forgotten marketing channel, this short podcast marketing course is 4.5 hours and is taught by Peter Baker, who is a former BBC news announcer and has voiced thousands of commercial, phone prompts and digital films. This course will look at providing you a checklist of things to create your very own podcast.
Topics examined:
Finding topics and ideas about your podcast
Equipment
How to create an outline and pilot
Editing your podcast
Publishing and uploading your podcast
Growing the traffic and marketing your podcast
Growing your listenership
Monetization
Growth of your podcast
Pros:
Short and sweet, you can complete this course in one night or less.
Since this is a modern course, there's so much coverage of tools of the trade. Audacity, Adobe audition, Wavepad – are all tools that Peter will give you an introduction on.
It's good that he provides a small lesson on how to monetize podcasts (Marketing call-outs and sponsorships).
Spends a large portion of the course talking about how to rank your podcasts on listings.
This course was updated recently in 2022, which is different than many of the other courses on Udemy for podcasts (they're all extremely old).
Cons:
This course is just a drop in the bucket when it comes to podcast marketing.
Monetization is only a 7 minute lesson, let that sink in ;).
While there is a mention of how to create content for podcast, it's only 20 minutes long. Most people who are trying to create a podcast, struggle at finding their niche to chat about.
Who is this course for:
Someone looking to start their journey in podcast marketing (literally anyone).
A marketing professional who wants a quick crash course on podcast marketing.
A business owner who's been approached by a marketing agency to create a podcast. This will be good information for them to understand how the content is created.
Who is this course not for:
What do the students say?
By far the best course on this topic. It is plenty of valulable source of data here. Just some point to concern : this is not a good video present technic course so you may boring sometime.this is not a plenty of exercise to trial along with the course.The structure of the couse can be more easy to feed.Moreover I just described to you the others is perfect !!

DavidSmith – 5 / 5 stars – August 2023
This was really packed with information. I had been working on researching and recording my podcast, but had not explored how or where I was going to post it yet. A lot of time saving advice on these lessons!

Chad Ryan B. – 5 / 5 stars – June 2023
Verdict:
Great teacher with short and sweet content. While the content is created by a highly skilled teacher with tons of experience – this course is just not long enough to be a game changer in your marketing toolkit. Take it if you're starting out in podcast marketing or want to spend a weekend learning something new. If you're serious about learning podcast marketing, consider LinkedIn learning or other online platforms for that (Udemy doesn't have very many strong Podcast marketing courses in my opinion).
Pick up this course on Udemy Now
---
3. Instagram Marketing 2022: Complete Guide To Instagram Growth by Benjamin Wilson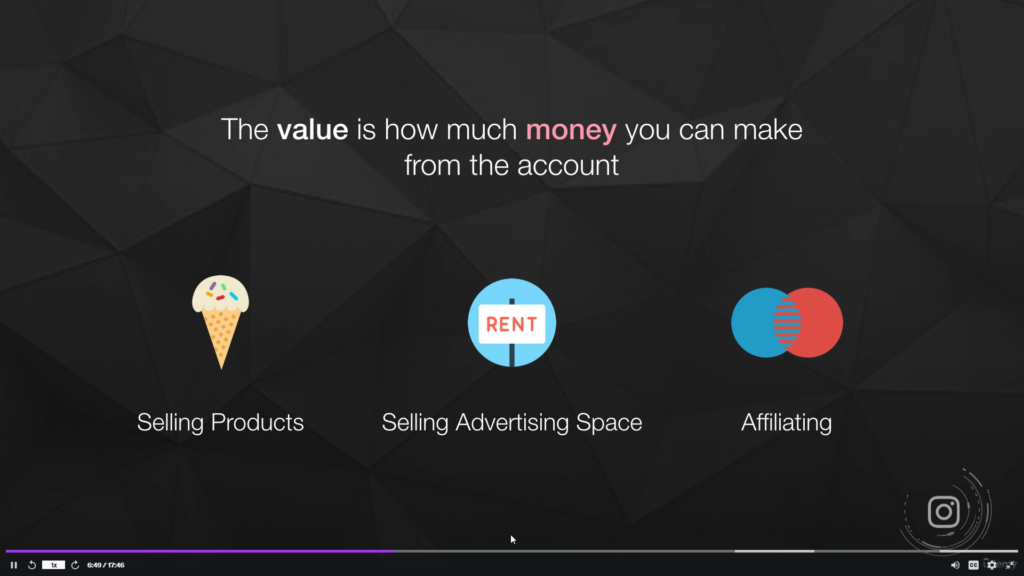 Overview:
Another specialized course on social media marketing, Benjamin Wilson's 7.5 hour Instagram marketing course focuses on how to build a business, or personal Instagram account – keep your targeted followers and then growth strategies to help retain and convert your followers.
The courses focuses are:
Breakdown of the Instagram algorithm
Dissecting an Instagram Influencer's strategy (On and off Instagram)
Content creation and how to produce likeable content
Growth techniques and tools (IGTV and Instagram messenger)
Monetizing on Instagram through ads, product deals and brand shout outs
Pros:
Course is nice and short, with well broken up chapters (easy to take and complete).
Great if you know nothing about Instagram marketing (like me).
Benjamin (Benji) has a great attitude and is really upbeat to learn from.
Cons:
Benji has a pretty small Twitter following and only around ~60k subscribers on YouTube, so he's far from an expert in social media marketing.
The monetization portion of the course is only 28 minutes, this is how you'll make money.. so it should be longer.
No mention of SMM aggregators or tools to help with analytics. Tools like SproutSocial or Linktree help an "influencer" create content in a succinct, organized manner + gives real time insights and analytics.
The content is relatively basic, with very limited strategies for people who know how to work with Instagram.
I learned a lot taking this course. I will put what I learned here to good use. Some of the strategies are already working for me.

Keva L. – 5 / 5 stars – August 2023
The course covered all the ins and outs of IG in a very digestible manner. And I really appreciate that the lecturer was so personable and relatable. Great course!

Kiandra M. – 5 / 5 stars – August 2023
Verdict:
If you've never done Instagram marketing before, this course will be good for you. If you even have an account with over 100 followers, you'll be wasting your time and money. You're better off copying all of the headings in this course and Googling the information This is a basic Instagram marketing course, but one of the best rated / most rated on Udemy – so it had to make this list. I personally, would stay away from it though.
---
4. Facebook Ads & Facebook Marketing MASTERY 2022 by Coursenvy ®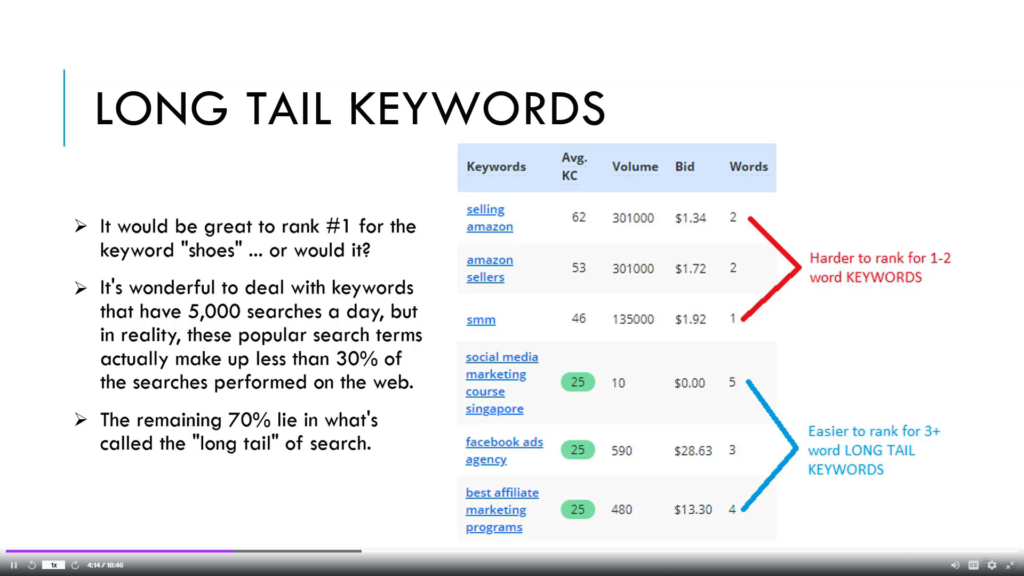 Overview:
An in-depth course that focuses specifically on Facebook ads and Facebook marketing – this course is brought to you by Course Envy, an digital ad agency that specializes in ad marketing for Facebook, Twitter, Instagram, email marketing and Amazon FBA sellers (Amazon ads + marketing). This course of about 12 hours dives deep into how to use Facebook to generate revenue, grow customer base and create a brand. The course is broken up into three major sections:
Facebook marketing and set-up.
Facebook Ads
Facebook reporting, optimization and features.
Facebook Ads is by far the longest portion of the course, with the other two major sections acting as a support for these two.
Pros:
The course creator (Course Envy) has A ton of experience in Ad marketing and has developed dozens of courses.
The course was recently updated (May 2022) unlike most of the marketing courses I audited, which some haven't been updated since 2013.
Good sized section for Facebook Ads (+5 hours) and 2 hours on reporting and optimizations. (I aggregated sections together, despite the Syllabus saying otherwise).
The course goes very in-depth into keyword research and why / how it's important.
I like how they covered different types of campaigns including eCommerce, lead generation and branding.
Cons:
This course is voiced over and it's less instructional as a I would have liked. It feels like Course Envy is so skilled at FB marketing, that they forget that people could be novices, so some slides might have been nice.
The social media marketing section, and the Facebook page section are useless, didn't really feel like I gained anything from those sections.
The "Marketing campaigns" data that they used could have been better for this course.
Who is this course for?
Someone looking to learn Facebook marketing (especially ads).
A marketing agency start-up looking to grow out another skill-set (specifically FB marketing).
A marketer looking to upskill on Facebook side (there is quite a bit of analysis of the dashboard).
Who is this course not for?
Someone looking to optimize for Facebook marketplace (this wasn't even mentioned)
A person looking for a full Facebook marketing experience (including building likes and followers) this is more of an ad course.
What did the students think?
Relly enjoyed this course. Very ell laid out, detailed and easy to follow. The examples of real time build outs was a major plus. Step by step with no steps skipped!

Nick T. – 5 / 5 stars – August 2023
I have made it halfway trough the course and wow, Facebook is intense but this course is thorough, going through everything, would be a bonus if there was a structure to go through the complete process of boosting for engagement, the testing thereof, and then the retargeting, this course goes through everything but it is a little scattered.

Bradley R. – 4 / 5 stars – August 2023
Verdict:
Despite being a specialized course, this one fails to capture what it takes to generally do marketing on Facebook. The ad portions of the course are quite good, with a strong walkthrough, talk through of the interface and how everything works. Ultimately, this is a great course if you want to start learning how to launch your own Facebook ad campaigns and on how to track the metrics and reporting, especially ROAS. Good for search engine marketing, less so for content marketing or viewership growth. I would still say this is a buy though, due to the expertise of Course Envy and the length of the course.
---
5. Best Tiktok strategies course – TikTok Marketing: 10 Strategies For Rapid Growth On TikTok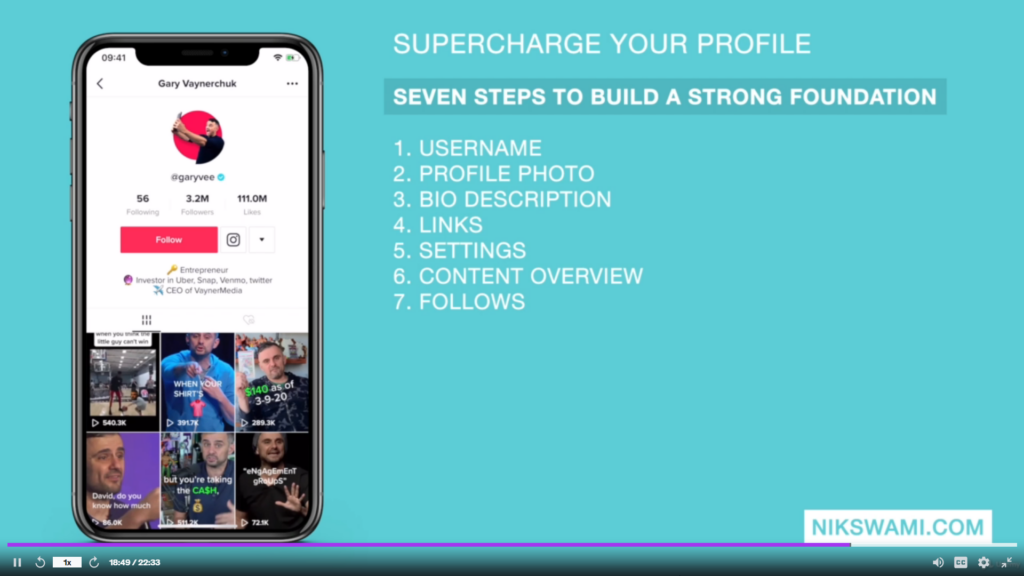 Overview:
Created by Nik Swami, a marketer who was able to create multiple six-figure influencer platforms, this course in 2.5 hours dives into growth strategies for your TikTok account. The focus of this course is how to build, grow and sustain a Tiktok account as a business, it's segmented into ten different strategies. Some notable strategies are:
Increasing views with Duets
Building competitions
Engagement hacking.
Pros:
No Frills course which tries to get at the heart of what you want from it (Strategies to grow followers on Tiktok)
Nik Swami is quite the entrepreneur having made millions building his own campaigns, so these strategies are some what proven.
It's only 2.5 hours, so you can watch it in one day and try the strategies thereafter.
Cons:
It's only 2.5 hours, so how much can you actually learn from this course.
Not many students have taken this course, while it's newer and more highly rated – it hasn't had enough time to garner much negative feedback
As an older millennial, I'm a complete noob at Tiktok – so a crash course may have been beneficial (which wasn't provided). That being said, it's a pretty easy platform to pick up and this con is particular to my skill level.
Who is this course for?
Someone looking to grow their Tiktok viewership and try out some new strategies.
A digital marketer that is looking for a step-by-step strategy to grow their company's Tiktok brand
Marketers looking for an instructor that has real-world experience in Tiktok marketing
Who is this course not for?
Anyone that has worked on a TikTok account before, most of the strategies are pretty obvious, with there only being one or two that are new to someone that's experienced in TikTok marketing.
What do the students think?
An excellent course that wasn't too long but gave me a LOT of great info.Would have liked maybe a checklist of the steps to follow from start to finish, but I really did find the content very helpful.Highly recommended!

Steve C. – 5 / 5 stars – September 2023
So far it has been a very fruitful experience. I know some of the information already (not all), but what makes the program impactful, is putting it all together in a cohesive and easy to follow process. Thank you!

Fredrick L. – 5 / 5 stars – June 2023
Verdict:
You honestly can't go wrong with this course if you want to learn some TikTok marketing strategies. It's 2.5 hours, built by someone who's an expert and is well structured. Ultimately, while there are no quizzes or ramp-up to "TikTok marketing", these strategies should benefit in marketer looking to spice things up for TikTok. While I returned this course after auditing, I would definitely take this course over a weekend to ensure I some strategies to optimize TikTok.
Pick up this TikTok course on Udemy Now
---
6. Blogging for a Living – Perfect Small Budget Project by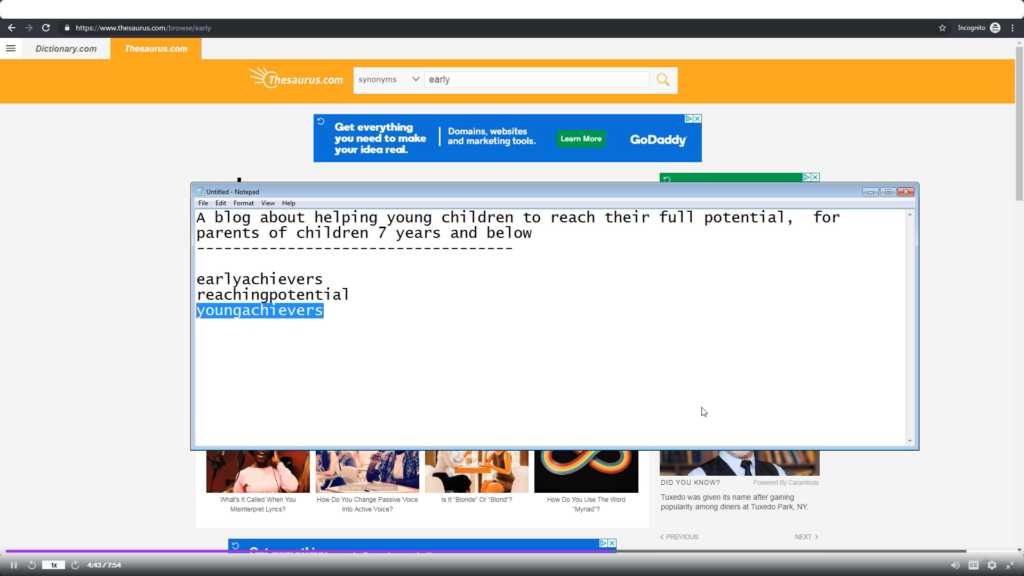 Overview:
A course centered around creating content on your own blog and monetizing it, Theo McArthur is a blogger, and content creator who has done internet marketing for well over 15 years. She's created dozens of courses on FBA selling, content marketing and mini blogging. Her core strategy to generate revenue is creating content that captures user's attention. Her course is broken into three major levels, all which center around scaling your own website.
Level 1 – Introduction to websites and how to build your blog.
Level 2 – Growing your blog with content, analytics and tracking and how to monetize your blog.
Level 3 – Strategies to scale your blog.
The course ends with social media creation and list building (email list building) where you focus on building an email list that you can reach out to and sell sponsorships on.
Pros:
Pretty in-depth content creation course. Each level serves a purpose to help build on the previous topic.
Provides No-code strategies to monetize and scale the business. This is always good for people who are not technical, since it'll reduce costs.
Goes over affiliate and programmatic revenue generation for a blog + how to leverage social media to drive traffic to your website (especially Facebook).
Good coverage on how to capture leads and build your email list VIA website changes.
Cons:
The course in my mind focuses on monetizing through email lists, which is good if you have a lot of traffic, bad if you don't.
There should have been more emphasis on SEO and organic social (Reddit, Quora). Done right, you can drive a ton of traffic to your website using these tools.
Nothing on keyword research or blogging about trending topics, the course just says write about a niche??
There should be more mention of tools to write and create the content. What email tool do you use to send out emails? To write content in? How do you source assetss? Theo doesn't go over any of that stuff.
Who's this course for?
Someone looking to start their own blog and don't know where to start!
A person who has built a website, but is having trouble driving traffic or monetizing their website.
A blogger who wants to make some money!
Who's this course not for?
A digital marketer looking to do content marketing or email marketing, this is not the type of course for that.
Someone looking for "the complete digital marketing course", this course would be barely considered content marketing.
Someone looking to grow their online business, there are other courses you can take that will help you grow your business. This course is meant more for beginners.
What did Theo's students think of the course?
Theo has been excellent in this course, and I highly recommend her to anyone who wants to learn blogging.

Maryann N. – 5 / 5 stars – September 2023
I had a great time doing this course and gained great knowledge. Thank you 🙂

Doris Cordellia L. – 5 / 5 stars – August 2023
Verdict:
Personally, I don't think this course is that bad. It has the right type of content to help put a newbie on track to build their own blog. However, I think some key elements and modules are missing from this course to make the blog actually functional. Analyzing Theo's actual blog – https://buildthatblog.com/, I don't necessarily see a bunch of traffic, backlinks or engaged users. This leads me to my conclusion that this course is meant for newbies, and not those who already have some success building traffic and blogs.

Therefore, if you've already got a few thousand users a month on your website, and see cash flow coming in through lead generation, product sales, affiliate marketing or programmatic – skip this course. If you're just starting out when it comes to building a blog, this course is for you!
Pick up this course now on Udemy
---
7. Best email marketing strategy course – Ten Email Marketing Strategies That Make Me 6-Figures by Nik Swami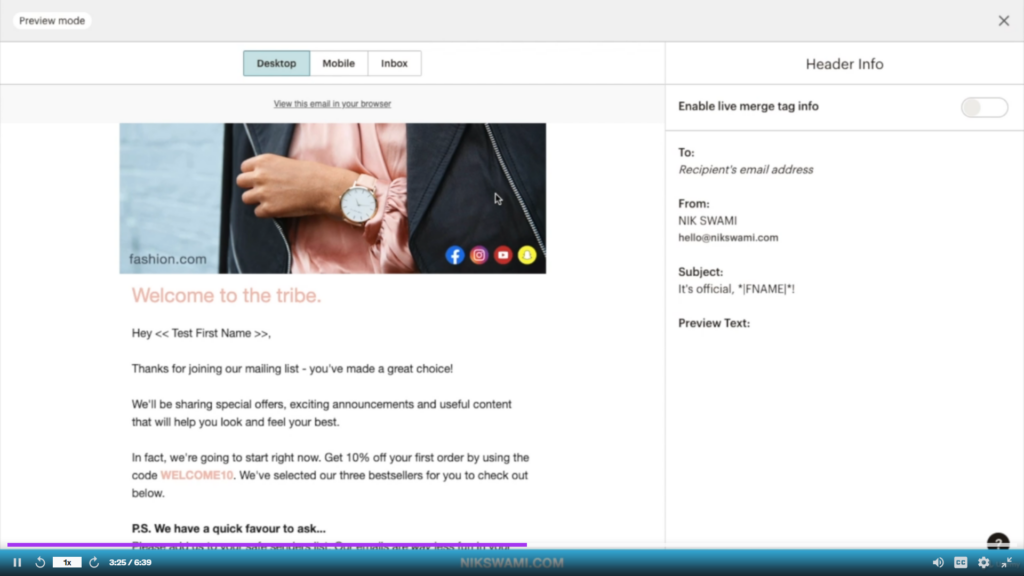 Overview:
Another course by Nik Swami, which is also short (2 hours) but looks to help provide you with multiple email strategies to amp up your email marketing game. Over the two hour course, Nik will provide strategies that revolve around:
Growing your email list
Collecting feedback about your emails
Different types of emails to send to prospects
Core thinks about emails.
The course requires some sort of email marketing platform like Mailchimp, SendGrid or Constant contact, meaning this course isn't for people just starting out :).
Pros:
It's a Nik Swami course, so while it won't be a tutorial, he'll give you strategies that can work and can get you paid.
Another no frills video, Nik gives you strategies and you take them away to try.
The course covers a number of important emails which is all important to the sale's conversion funnel – the route that someone takes to transact.
Cons:
Once again, not a course for someone without an email list or someone just starting out. Nik also doesn't provide visual aids, only info.
There could have been more ramp up for this course, but it's meant for intermediate marketers.
This course isn't really digital marketing training, it's more like overall strategies to learn to try so that you can get ROI.
What do students say about Nik's email course?
It was definitely eye opening, I realize how I can take small things for granted when sending out emails prospects, clients. A lot of times I get know response at all first or second time. This course was on the money.

Isaiah O. – 5 / 5 stars – June 2023
I think this is valuable information to help make a 6 figure income. I will now review the course and work on applying what I learned. Thank you for offering this course.

Howard S.- 5 / 5 stars – August 2023
Verdict:
Ultimately, this course is meant for individuals who already have a email list, and are looking to start a structured drip campaign. Therefore, it's great for those looking to spice up their email marketing game – not those looking to start it.
Check out this Email strategies course on Udemy
---
8. The Ultimate SEO Training 2022 + SEO For WordPress Websites by Joshua George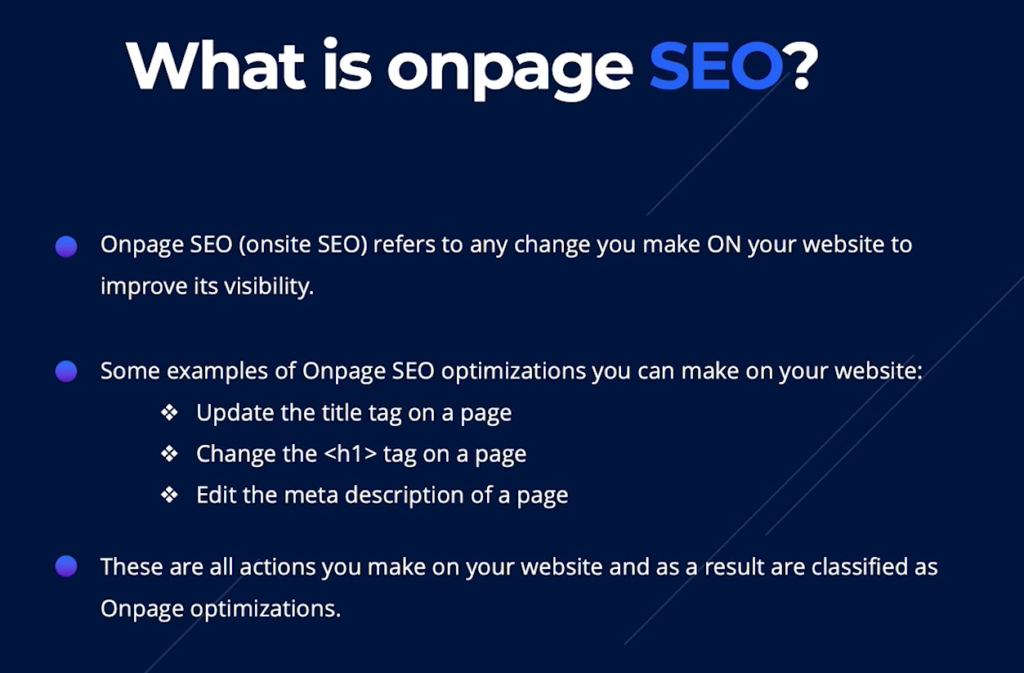 Overview:
This 7.5 SEO course is taught by Joshua George, an SEO agency owner based out of the UK. This course claims to have everything you need to understand and do SEO. With a 4.7 rating and over 4.3k+ ratings, it's one of the most highly rated SEO courses on Udemy. This course covers the following topics:
Keyword research and general SEO tactics
How to build high quality backlinks
How to use internal links to rank for keywords
Structure of content to capture rich snippets and rank on the first page
Content ideation
Technical SEO
How to measure your success in SEO
Doing SEO audits
This course at the end will show you free resources you can use and plugins covered in the WordPress environment that Joshua used.
Pros:
Good keyword research and mention of some SEO tools (SEMrush, Google autocorrect, Google analytics, Search console)
The course mentions user experience as a ranking factor (technically the biggest one).
A good 1.5 hours on how to report on SEO success, I see a lot of tutorials missing this in their course.
LOTS of coverage on link building (by far the most important SEO strategy in my mind).
Lots of quizzes and a few assignments which is nice.
Cool that they mention negative SEO, most companies don't do that.
Cons:
No mention of other SEO tools except SEMrush, I would have liked some sort of tiered strategy since these tools can be costly.
Mentions technical SEO, but only provides a 6 minute video on Schema. Also, doesn't go over crawl budget and JS loaded content – both important aspects of Technical SEO.
Content refreshing and content strategy is something that's sorely missing from here. Most publication's strategies purely rest on this and proper keyword research.
Google Algorithms (Panda, Penguin etc..) don't mean anything anymore. Google is always testing and doing algorithmic changes, with a general core updating happening mostly once a quarter.
Who is this course for:
Someone looking to start out in SEO or understand how SEO works
A business owner looking to know what SEO agencies should offer
A web developer who wants to understand SEO more effectively
Who is this course not for:
Someone who does SEO for a living – this course is informational enough that you have topical understanding of link building, negative SEO and keyword research, but not enough knowledge to actually run the campaign well enough without practice.
What do the students say?
Joshua really holds your hand through the course. Highly recommended for anyone who has no clue about SEO. Joshua really explains clearly how broad this industry really is. I enjoyed the practical tools that he recommended that I can use to boost my website's SEO. Overall I'm eager to continue applying the growth strategy to see results.

Busi M. – 5 / 5 stars – August 2023
Great! I started working with my husband and his business. He asked me to build his website and learn how SEO works to help improve his company on Google! I'm hoping to use these strategies to build his buisness! Thank you!

Britney M. – 5 / 5 stars – July 2023
Verdict:
This course seems pretty solid, and was clearly written by someone who knows how to do SEO. While it's missing main strategies on how to actually successfully build backlinks or do good keyword research / content creation for your website – it's good enough to provide knowledge to business owners so they an ask the right questions to their SEO agencies.
Out of all of the online digital marketing courses that specialize in SEO, this one is one of the strongest that I've found. If you want to take SEO on Udemy, this is a one of the best choices you can make.
Note: I've written an article specifically on the best SEO courses on Udemy, you can check it out before you buy this course.
Pick up this SEO bootcamp on Udemy
---
9. On-Camera Charisma for YouTube Stars – YouTube Marketing by TJ Walker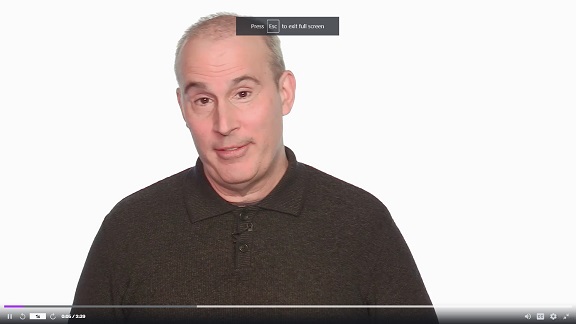 Overview:
Created by TJ Walker, a renowned video speaker who has trained world leaders, senators, celebrities and Nobel prize winners, this course is built around being able to connect with people over a digital medium, more specifically – YouTube. This quick 2 hour video has a fantastic 4.8 rating and has one of the highest ratings amongst video marketing courses on Udemy. A majority of the tips provided are:
How to look good for camera
Being relaxed when being interviewed and how to interview and rehearse
Make-up tips for being on camera
How to be human sounding and relatable.
This course is ultimately meant to be a way for YouTube or video stars to be more charismatic and likeable.
Pros:
This course reminds me more of a podcast, or self-help video – than an actually instructional course.
You can't deny TJ Walker's credentials are quite strong, so his industry knowledge should be an asset to any marketer's handbook.
Cons:
This course is only 2 hour and it's a walkthrough, talk through – very little slides and actual teaching
No homework, quizzes or ways to absorb the information more firmly
Only good if you've actually started a YouTube channel and have an audience, it's a lot of work for you to do make-up and build a "Persona" of yourself if you're just starting out.
What do the students say?
This is an eye opener, i really learnt alot, thank you for impacting this profound knowledge, now let me go and take my YouTube channel to the next level!

Solomon Olayinka F. – 5 / 5 stars – September 2023
This course is everything I was looking for and more! Definitely recommended if you're trying to improve the way you present yourself either in front of a camera or a room full of people.

Sudarshan K. – 5 / 5 stars – July 2023
Verdict:
This course is only 2 hours, and taught be a world renowned TV marketer where he imparts wisdom on those new to the industry. That in itself, is enough to buy the course. Where I don't agree with the course is, it doesn't feel like an instructional course like some of the other ones on the list, but maybe that's the point! A good buy for anyone looking to learn a few things when being on camera.
Pick up this Video Marketing etiquette course
---
10. Beginner Affiliate Marketing To Start In 1 Day – For 2022 by Alex Genadinik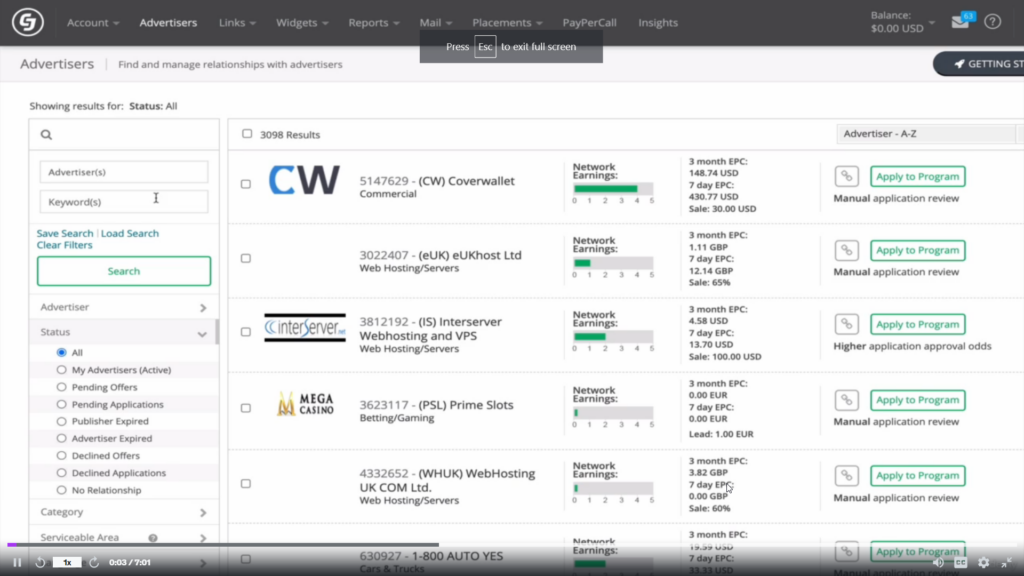 Overview:
Last but not least, is a beginner affiliate marketing course by Alex Genadinik. In this course, you'll learn how to build a WordPress affiliate website by trying different affiliate networks and strategies. Alex Genadinik is a self-proclaimed SEO and affiliate master with dozens of tips and tricks to generate affiliate revenue. The following things that you will learn are:
How to start day one in an affiliate program
Different types of affiliate networks (JvZoo, Amazon affiliates, ShareaSale, CJ)
SEO basics (on page, off page) and keyword research and YouTube marketing
Facebook affiliate marketing
YouTube video ads and social media automation
The course rounds out with an extremely small quiz to drive home the strategy and specifics.
Pros:
Fairly long affiliate marketing course. There are a few that are longer in duration, but with worse ratings or specialize specifically in Amazon associates affiliate marketing.
Good that there's a dedicated section for keyword research, that's important for having healthy traffic channels.
This course comes from the angle of providing value to the user VIA good reviews and content, not just seeding clicks.
Cons:
This is only the basics for affiliate marketing, albeit a good start.
There should be a portion of the course where you start a website / set one up as well.
I would have liked some of the more popular affiliate networks to be mentioned, Impact radius, Rakuten – or even click aggregators like Viglink / Skimlinks.
What do the students say?
As an absolute beginner to affiliate marketing this was a really good introduction and great value for money compared to other courses I have seen trending. Alex went into great detail and gave clear demonstrations. I think it will be even more valuable as a reference guide when I start to implement these strategies. There was little to no mention of TikTok and Instagram which given the size and reach of these platforms was surprising. Could these be added in??

Helen M. – 4 / 5 stars – September 2023
Was a great course to introduce you to affiliate marketing. You don't have to spend hundreds or thousands of dollars to get started. Just start here.

Duane W. – 4 / 5 stars – August 2023
Verdict:
This is a great bootcamp to flesh out your affiliate marketing game, if you have a website or social media following. This course doesn't support you on building up your framework to drive quantifiable traffic to convert. I've done and am doing affiliate marketing generating hundreds of thousands of dollars a month.
Ultimately, relevant traffic growth is the biggest driver of strong affiliate marketing (if you're not just trying have people click by seeding links everywhere). I feel like this course misses that mark, but still provides enough information for someone trying to start their affiliate hustle.
Take this course if you have a website or social media profiles with traffic and want to start your affiliate game. Avoid it if you're just starting out, and focus on generating traffic first.
Pick up this Affiliate Marketing course now!
---
Special Mentions – Courses that are up and coming
New Affiliate Marketing Course
https://www.udemy.com/course/affiliate-marketing-training-unlocked/ – This course by Ciaran Doyle just missed the cut because it's newer, but provides much of what I was talking about on how to build niche websites from scratch, that will generate good passive income from affiliate marketing.
It's split in 2 parts over 15 hours, one part building your website – the other part how to grow your strategy. I would be on the look out for this course as it's regularly being updated and has a lot to offer.
Copy Writing Course
https://www.udemy.com/course/the-complete-copywriting-course/ – Coupled with proper copywriting, ads and affiliate marketing is this course by Rob Percival about how to write proper copy. The purpose of this course is to help you write better ad copy so that you can generate more revenue and get conversions.
This course is a pure copywriting course, which I didn't want to add to my list since copywriting skills are important to digital marketing, but not 100% necessary. However, if I ever get to reviewing writing courses on Udemy, you bet this course will be a part of that list.
Programmatic Advertising
https://www.udemy.com/course/programmatic-advertising-master-course/ – This course on programmatic advertising is a short, but sweet drop into the world of programmatic advertising, how it works and different strategies to save money, and generate CPMs.
You'll learn a decent a number of strategies at it's basic level so that you can grasp how programmatic advertising works. This course is meant for everyone!
Conclusion
I hope you enjoyed this article about courses I think may help you in your marketing career, or with your business. While I may not be the best marketer, I am currently doing and have done marketing for multi-million dollar brands generating million of dollars in programmatic, affiliate and eCommerce. These are the Udemy courses I think would best serve your knowledge when it comes to growing your digital marketing career, and even owning your own side business / passive income strategy.
Feel free to comment on any of these courses below, or recommend a course to me in the comments. I had a user recommend a course in my best web development course on Udemy article and I reviewed it and added it!
Thanks for reading!
What are the best free digital marketing courses in Udemy?
When it comes to general marketing, you probably can't go wrong with Ron Stefanski's internet marketing course. If provides a general high level overview of all major online marketing strategies and disciplines so you can decide which course you want more.
Is Udemy the best learning platform to become a digital marketer?
When it comes to price, it's hard to beat Udemy's pricing structure. Most courses on Coursera, Udacity or Skillshare – can run you upwards of $100+ USD, whereas Udemy at it's regular sales price is as low as $10.99. While the quality and instructor experience may be better on other platforms, from a price standpoint – you really can't beat Udemy. Therefore, I am inclined to say that for the price of the courses and content you receive – Udemy is the best learning platform for digital marketing.
If price is no option, I would advise you to head over to Udacity or Coursera for so more in-depth albeit more expensive courses.