Publish Date - July 10th, 2022
|
Last Modified - September 1st, 2023
Business in the 21st century is an extremely complicated concept. The days are gone when the only thing you could do is graduate from a business school and be completely oblivious to the fundamental skills of other departments and teams. With the advent of online businesses, business intelligence, data science and machine learning – business has evolved from a three-piece suit and business cases, to comfortable running shoes and Patagonia sweaters.
Now adays, business people need to understand everything from social media marketing to data analytics. With Udemy leading the way in self-learning and professional development, I thought it smart to create a list of well rounded business courses to help my fellow lifetime learners choose the right course. Here is my list of the best business courses on Udemy.
How I split up this article
I split this article into three sections:
Hard skills – Or what some people may deem, "Technical skills". These are skills with a software, device or may even require some sort of certification or test to be qualified to use this skill. Think Microsoft Excel, a coding language like JavaScript or accounting. Normally, with enough practice and studying – you can learn these skills based off your personality and soft skills.
Soft skills – Skills that aren't necessarily exclusive to one position or job. Soft skills are transferable and are something that you can also learn, but may have a proclivity to excel in some soft skills versus others. For example, someone that's out-going and talkative, may be a far superior public speaker than a person who is introverted.
General business skills – Skills that any general business person may benefit from learning or having. Concepts like owning and running a profit and losses for your team, eCommerce and drop shipping, mergers and acquisitions and business casing. While these skills aren't exclusive to business folks around the world, they're definitely something that many of them know.
Why should you believe this article?
There are many review websites out there that just write general "spun content" on Udemy or Coursera reviews. While this is totally fine, it doesn't provide you with quality courses that will actually advance you.
While I have not done every course in this list, I have done many of them and audited / returned the rest. I have done dozens of Udemy courses over the last year and hundreds in my lifetime (I've had over 5 Udemy accounts so far and counting :)).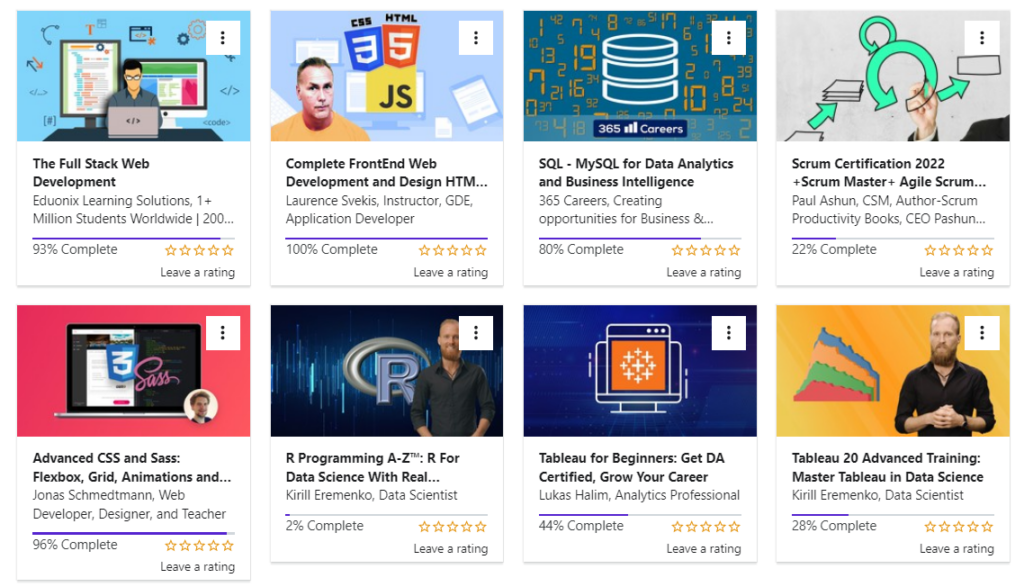 Professionally, I have also been a business person for the last ~7 years focusing on product management for software / websites. I've done business cases, built eCommerce stores and participated in M&A activities (from first contact to closing). I also have experience in procurement, project management, data analysis and finance!
While a core set of my skills lie in SEO, digital marketing and coding languages like Python – my day job as a product person has made me quite adept at navigating and knowing how to work / run businesses.
I have left out web developer bootcamps (HTML, CSS, SQL), coding frameworks (like React), AI, ethical hacking, deep learning courses because you don't need to be a coder to be a good business person. While it can definitely help that you can code, it's not necessary. If you're interested in languages or topics above, click on the relevant text and it will lead you to an article about that specific topic.
Special callout to Dekker Fraser's Udemy Marketing course, where he not only teaches SEO but 60+ hours of marketing skills. Dekker is a solid instructor and an expert marketer having worked at Sony and Google as a marketer.
The 12 Best Udemy Courses for Business People
Name and Course
Rating and Reviews
Highlights
1. Best Project management course Udemy
Joseph Phillips PMP Course.
4.6 / 5 – ~98k+ ratings
Complete overview of PMP exam
Test exams and prep for PMP
Hours of Agile methodology
2. Best Tableau course on Udemy
Kirill Eremenko, Tableau 2022
4.6 / 5 – ~94k+ ratings
Crash course in Tableau 10
Maps, Barcharts, Piecharts, Treemaps
Work with Excel and Tableau
3.Best Excel course – Beginner to Advanced
By Kyle Pew
4.6 / 5 – ~400k+ ratings
Over 40 Excel functions
Pivot tables, graphs, charts
VBA and Macros
4. Best General Digital marketing course
12 courses in 1 by Rob Percival
4.4 / 5 – 166k+ ratings
Email marketing, Copywriting, SEO,
YouTube marketing, FB, Twitter,
Quora, AdWords
5. Best Financial Management course
Complete Finance course by 365Careers
4.6 / 5 – 5k+ ratings
Accounting, Capital budgeting,
ERP systems, Financial statements,
Effective presentations, Negotiation
6. Best generic Agile course
Agile Fundamentals: Scrum and Kanban
By Jeremy Aschenbrenner
4.5 / 5 – ~60k ratings
Scrum roles, values, ceremonies,
artifacts, Estimation
Kanban and Scrumban
7. Best Business Plan course by Chris Haroun
4.7 / 5 – 10k+ ratings
13 steps to writing a business plan
With templates for the cases
8. How to communicate better over Emails
By Hassan Osman
4.5 / 5 – ~67k+ ratings
How to write effective Emails
Perfect OOO auto-reply
Setting Email rules
9. Best Life coach certification course
By Joeel and Natalie Rivera
4.7 / 5 – 18k+ ratings
Coaching tools and techniques
10. Best eCommerce course on Udemy
by Kevin Princeton
4.7 / 5 – ~5k+ ratings
Creating a Shopify store
Driving traffic to the store
Choosing what products to sell
Dropshipping
11. Best "MBA like" course on Udemy
By 365Careers
4.6 / 5 – ~17k+ ratings
Strategy, Management, Marketing,
Account and Negotiation
12. Best Mergers and Acquisitions course
by John Colley
4.5 / 5 – ~3k+ ratings
Theory and strategy behind M&A
Note: There are affiliate links above and below to Udemy and other parties that I may receive commissions from. However, I highly recommend these products due to the fact that I've audited or taken them before. Please click through and support my website so that I don't need to run Ads :).
Hard Skills
Here are the skills that require training and experience to master. While some of these can come naturally to some folks, most of the skills must be taught on the job, or through more traditional learning strategies like online course or textbooks.
1. Best Project Management course on Udemy (to get the PMP)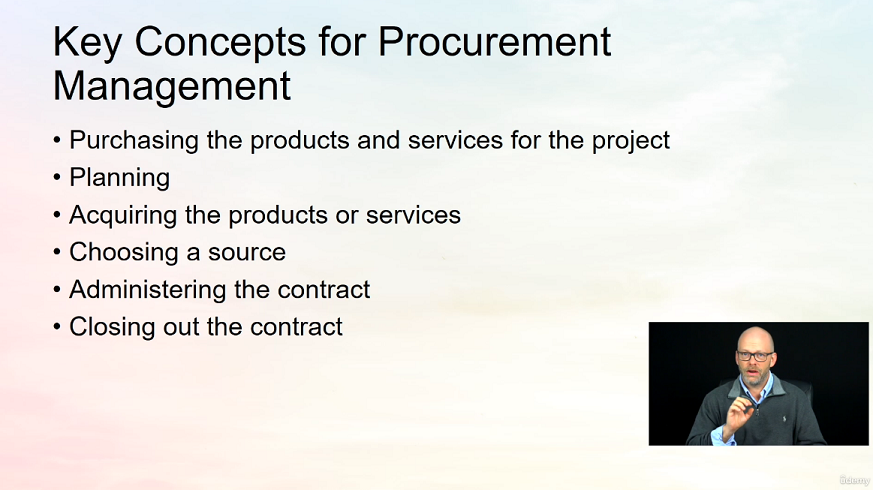 Overview: An in-depth walkthrough and talkthrough of all things PMP and PMBOK 6 and 7. Joe provides roughly 30 hours of video with comprehensive analysis of each major process, such as project risk, project schedule, and project scope that you may be tested on the PMP exam. Joe also provides detailed mediums to practice, understand, and become competent in the vast amount of PMP terminologies and methodologies.
This course is for you if you:
Are looking to take and pass the PMP
Are a PMP candidate who needs their 35 training hours to take the exam
Are a PMP holder who needs their 35 PDU hours
Are looking to know and understand how the PMP can shape project managers
This course is not for you if you:
Are not actively pursuing the PMP
Are pursuing other PMI exams like CAPM, ACP or PMI's Program Management Professional (PgMP) certification
Have already done a course, such as Andrew Ramdayal's course below.
Pros:
Extremely in-depth case studies, which include Earned Value Management (EMV), Input, Tools & Techniques and Output (ITTOs), estimating with float diagrams, and cost management)
Goes over Agile quite extensively due to the changes in PMBOK7 to PMBOK6
Compact videos so that you don't become too bored or overwhelmed by one subject
Quizzes and two full exams before and after the start of the course
Thorough explanation on how the PMI sees procurement
Cons:
Quizzes can have random questions that are not covered in the course material, but can be found in the PMBOK. They also don't provide appropriate feedback if you're wrong.
The connection between units seems to be lacking. While Joe provided ITTOs for every major process, some of the units seemed extremely disjointed.
Despite having great case studies, some of them tended to be a little over the top. Also, many students called out that some of the exams didn't have material that covered the questions.
Here's what some students say!
Great course with all necessary content with very nicely conducted teaching lessons. All that one need to pass the exam and learn about Project Management.

Rushikesh G. – 5 / 5 stars – August 2023
Really thorough PMP Prep course that encompasses in great depth both Predictive and Adaptive (Agile) approaches which are part of the exam. As with anything, you get out of it what you put in, so if you really complete all of the assignments (including the dreaded mapping out of the ITTO's) you'll be in good shape towards the exam. Thanks Joseph Phillips!

Oriol T. – 5 / 5 stars – August 2023
Excellent Instructor, very detailed and well explained. i will recommend this course to other of my colleges.

Gurmeet – 5 / 5 stars – August 2023
This snippet was pulled from my best Udemy PMP courses, and I finished this course a few months ago in preparation of taking the PMP. Everyone manages projects, whether it's personal or professionally – and the PMP will give you the tools to handle projects successfully.
While this may not be the highest rated project management course on Udemy, it's step-by-step approach will provide you with the ability to ship projects successfully.
Check out this PMP prep course now!
2. Best Tableau training for data visualization by Kirill Eremenko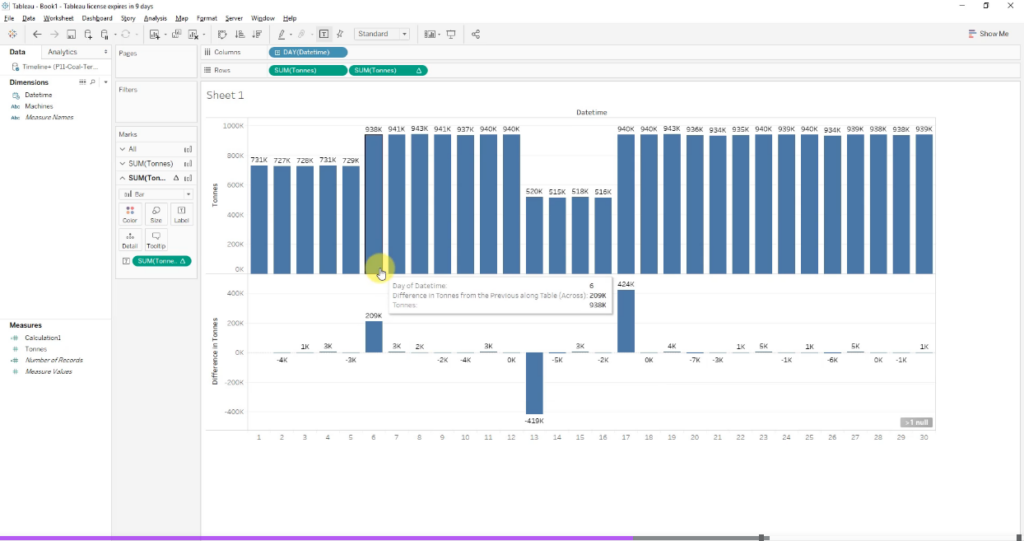 Overview:
With a 4.6 / 5 stars, and over 80k ratings Kirill Eremenko is a data science master providing multiple courses on Tableau, R, Python, AI and machine learning. Kirill and his team offer an 8.5 hour course that goes through the general basics of Tableau. You'll take a look at:
Basics of Tableau 10
Time series, filters and aggregation
Maps scatter points and building dashboards
Blending and Joining (my favorite)
Table calculations and storytelling (creating a dashboard that tells a story)
Clustering and cross-DB joins
Pros:
This is a beginner course, so it's for everyone and you'll be using Tableau Public (open source Tableau).
Kirill and his team really know data science and have been doing this type of work for years. They also have dozens of videos on Udemy.
The content is relevant having been update in June 2022.
Cons:
This is a basic Tableau course. Everything you're doing can be done by watching YouTube videos.
Kirill's accent is quite strong, so you might struggle with understanding what he is saying.
The training is actually quite outdated – and because you're using Tableau Public, you may not be able to follow along 100% perfectly.
Many reviewers complain that Kirill is very promotional with his own side business and other videos. Therefore, it ends up seeming that he's more self-serving than trying to teach you a skill.
No quizzes or tests
Who is this course for:
Someone who wants a crash course in Tableau, and hasn't done anything like this before.
Who is this course not for:
Everyone but a beginner, I actually skipped this course myself and moved on to the advanced Tableau course after auditing this one.
Here's what some students have to say!
This was an exceptional course packed with very useful information.

Leland J. – 5 / 5 stars – August 2023
The lectures were great, the only problem of this course is that there were no exercise. It would be great if it had a section for the student to do a worksheet challenge. That will help students learn more.

Omar B. – 4 / 5 stars – August 2023
Provides a great foundational understanding of how to use Tableau.

Kenneth S. – 5 / 5 stars – July 2023
Verdict:
Great course to start learning some Tableau. However, if you've ever done data visualization before (Qwikview, Data studio or PowerBI), this course will seem trivial and even annoying to you. Kirill is an expert in his field and really powers through basic concepts. The problem is, if you're learning Tableau for the first time it's difficult to capture all the nuisances.
My advice, blaze through this course and look to absorb the information in his advanced Tableau 10 course. It's more up-to-date, will provide you with actually visualization challenges (heatmaps, animations, LODs and background maps). I've included a screenshot on a cool coffee shop mapping program.
Check out this basic Tableau Course for Visualization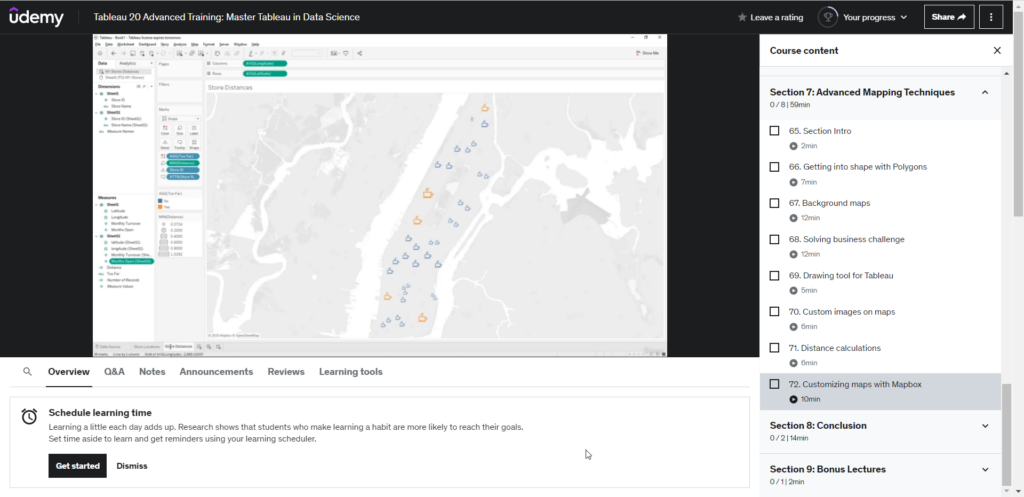 3. Best overall Excel course: Review of Kyle Pew's 'Microsoft Excel – Excel from Beginner to Advanced'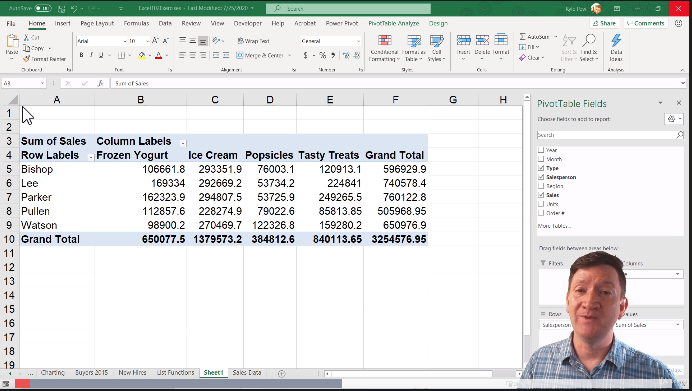 Overview: I did this course a while ago, and it really helped me cement my Excel skills to the point that I do so many different things in Excel. Kyle has this wonderful Excel course broken into three main tranches:
Introduction Excel – Basic stuff, the UI of Excel, how to create charts and print worksheets, basic functions and formatting texts.
Intermediate Excel – Validation, Pivot tables, Functions like DSUM, DCOUNT.
Advanced Excel – What if, Marcos, Conditional and lookup functions.
An in-depth review of the course can be seen on this article.
What you'll learn
Handling large data-sets and creating spreadsheets
Managing large sets of data using filters, sorting, conditional formatting, and other built-in Excel tools
Data validation, inserting of tables, chats and other assets into Excel
Pivot tables, Pivot charts and PowerPivot (favourite one)
Normal functions (sum, average, count, and their D counterparts (DSUM, DAVERAGE etc.))
Lookup functions (HLOOKUP, VLOOKUP, index, match)
Text-based functions (LEN, concatenate, search)
What if analysis (goal seek, solver, scenario creator)
VBA and macros
Pros:
Very comprehensive – goes into great detail for certain functions and tools in Excel
Great worksheets and exercises, easy to follow, and quite useful in practical sense
Realistic scenarios and uses for many of the exercises and functions
Course is regularly updated – I wouldn't be surprised if there's a 2022 update for the new version of Excel
Great content length per lesson
Cons:
This is a VERY long Udemy course. Most courses are between five to 10 hours, and this one is 18.
The macros section was a tad hard to follow as that content ramped up fairly fast.
There should be more comprehensive tests and quizzes at the end of each chapter. This would help validate the instructor's concepts.
What do the students think of Kyle's course?
The way Kyle Pew Sir has taught the course, it was a great experience for me. Sir has taught us the every concept, easy or hard doesn't matter, with great simplicity and in a fun way. This is the best MS-Excel course.

Hemant J. – 5 / 5 stars – August 2023
it is really amazing experience through out the course, the way "Kyle Pew" used to explain detail regarding every topic is really great and the interaction,

Akhil – 5 / 5 stars – August 2023
This is perfect course for the person who want to learn the excel from beginning (basic) to Advance (Lookups, Pivot, Macros, VBA, etc.), Each & every topic is explained well & understandable. I have repeated the few of video to understand the working excel with Macros, VBA, V&H-Lookups, and making the some of the formula dynamic.

Sujata S. – 5 / 5 stars – August 2023
Verdict:
This is an amazing course that will really help you understand the inner facets of working with Excel in 2021. Kyle Pew is a fantastic instructor with a tremendous amount of charisma, skill, and aptitude in all things Office-based. If you're looking for the perfect, full Udemy course, this is the one for you to get on board with. If you're looking to just brush up on your Excel pages or content, want to learn the basics of VBA, or have no skills in Excel and are learning from scratch – this is one of the best Udemy courses you can get.
Check out this great Excel course now!

4. The highest rated General digital marketing course on Udemy by Rob Percival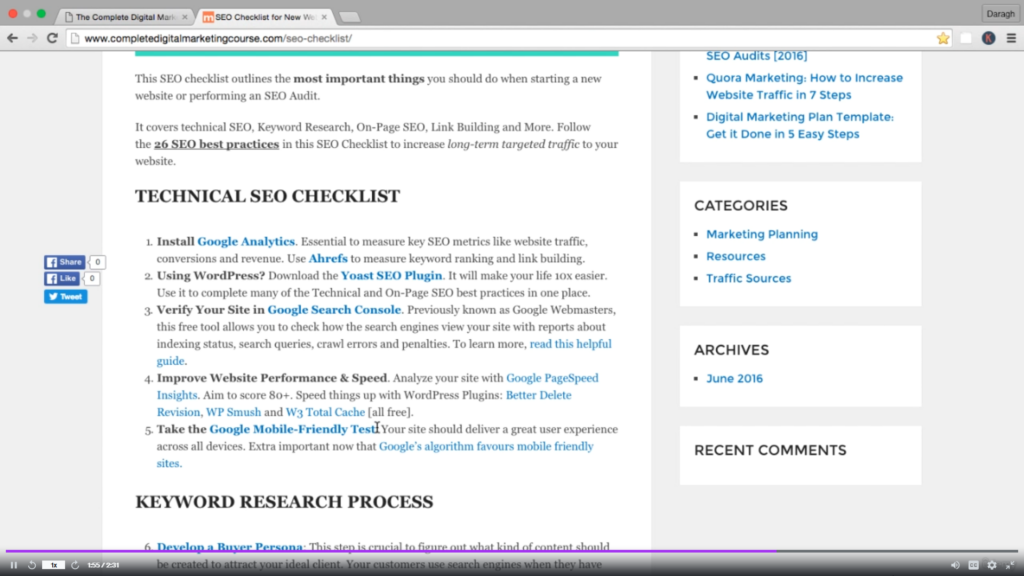 Overview:
With over 150k+ reviews, and nearly 700k students – Rob Percivel's digital marketing course is the most taken marketing course on Udemy. This course covers a width breadth of topics over it's 23 hour period with focus on market research, WordPress (no-code), email marketing, copy writing, SEO, YouTube marketing, social media marketing, facebook ads and much more. The course also dives into things like Quora marketing and social media marketing from Twittter, Instagram and LinkedIn.
Pros:
Great topic coverage, lots of different social media marketing, email marketing and some content courses.
The course is relatively procedural, it starts out broad with market research and building a website (the fundamentals), then dives into content creation and SEO, then social media marketing platforms (YouTube, Quora, Twitter, Facebook). It then goes to more advanced topics that require an understanding of all concepts aforementioned (Google ads, FB Ads and Google analytics).
The core focal points for this course are search engine optimization, Google analytics and Facebook ads. Combining these three units is almost half the course.
The owner Daragh Walsh actually owns a website that he uses as an example for content marketing, SEO and Ads.
Cons:
Besides maybe Facebook marketing (because it's 5+ hours), this course is purely an introduction to digital marketing strategy. There isn't enough course coverage to make you particularly skilled at any one subject here.
There's no actual affiliate marketing? Even though the author said there would be?
As an SEO expert myself, in reality – there should be a heavy emphasis on backlinks to help grow your website and authority, so you can rank faster and more effectively – this course devotes less than 20 minutes to the subject.
Google analytics course is out-of-date with GA4 replacing universal analytics in 2023. So it may be pointless to even take that section.
All of these marketing tools, have secondary tools that make you a more proficient marketer. For example, I use AHrefs, Screamingfrog, Clearscope for SEO and content marketing.
I expected more training in Google Ads. It's an essential PPC specialization just like Facebook Ads (which the author spent 5 hours in). There was a very basic walkthrough talk through for Google ads (with no mention of retargeting, or shopping ads, important for eCommerce).
Who is the course for?
This course is meant for someone without digital marketing skills.
Someone who's transitioning to marketing from finance or engineering.
A person looking to generically learn digital marketing techniques, but not specialize in any one thing.
A business owner looking to better understand how digital marketing works.
Who is this course not for?
Someone who's already in digital marketing. If you know of these concepts, you're better off Googling how to do things.
A marketer looking to specialize in a specific category, this is a general marketing course, which is the main target audience.
A marketer looking to actually run campaigns. While this course shows you basics of many specific categories, you will not be an expert in any of them.
Verdict:
What I get from this course is, it's meant as a general online marketing course. It will give you just enough information, to potentially hold your own in the interview – but when it comes to actually running campaigns or generating revenue from your website – I doubt that this course equips you enough to do that.
What it does do well is provide you with a number of "options" to specialize your digital marketing career in. Ultimately, this course is built for new marketers, as a means to onboard them to the complex world of digital – which this course doesn't do badly at all.
As an illustration of my point above, you can compare both Daragh Walsh's site on AHrefs and my website blog. While there are some attempts to do proper SEO, his blog falls short in traffic, backlinks and over infrastructure (at the time of me writing this article, the home page is broken). My website is only 2 years old, whereas Daragh's is 7 years old.
Buy this course if you're new to marketing and want to learn the fundamentals of digital marketing, stay away if you're a few years into your career.
Check out this Digital Marketing course Now!
5. The Complete Finance Manager Course 2022 by 365 Careers.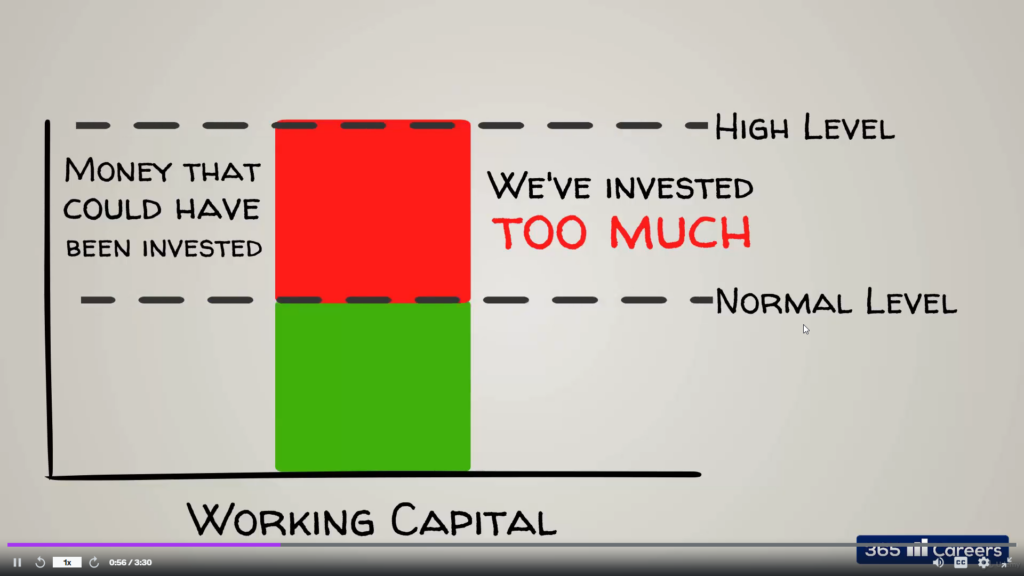 Overview:
A crash course in all things financial manager, this course is structured around financial business management. Created by 365Careers (a very popular Udemy coaching service), this 13 hour course will bring you through a variety of financial concepts to help strengthen your financial understanding, especially if you're responsible for profit and loss (P&L). Some concepts you'll look at:
Enterprise resource planning (ERP)
Accounting basics (COGs, liabilities).
Revenue and cost recognition.
Inventory, fixed assets, payables.
Financing (debt and equity)
Financial statements
WACC (Working capital)
Capital budgeting
Pivot tables and Financial reporting.
How to create an effective presentation.
Becoming and being a manager
How to negotiate as a manager.
The course has a lot of different facets focused around making you a strong financial manager.
Pros:
Good breadth of topics, something you would see in a second, third and fourth year college finance degree.
The pivot tables and effective presentations is a treat, as a business person you'll use both of these tools a lot, I guarantee you.
Capital budgeting is probably one of the most important things managers do at big companies – which this course touches on.
Cons:
This course sorta misses it's mark when it comes to "how to budget", or calculating ROI for new vendor, setting KPIs and checking in on them, stuff that real managers need to do.
While they do go over ERPs, the products they use are less mainstream, which makes this a slightly redundant topic.
The course feels a little piecemeal together. Why would you introduce pivot tables after capital budgeting? Every capital budget I've ever helped plan had business cases in them, and yet there's no business cases in this course?
Who is this course for:
Someone who wants an introduction to Finance management, and wants to learn a few skills.
Who is this course not for:
Individuals who are already in finance or management, you're better taking specific courses on the topics (capital budgeting, pivot tables, presentations) instead of this summary course of ten topics.
Here's what some students say!
Excellent content, great tutorial, video-design and great exercises, I had a great time learning with this kind of content.

Jose David Murillo T. – 5 / 5 stars – August 2023
This is really a valuable course for anyone who wants to move ahead in the field of finance and accounting. I am really enjoying the content. Also the practical approach of the instructor keeps the things really interesting.

Muhammad Zaki U. – 5 / 5 stars – May 2023
Verdict:
I was surprised when I audited this course, I thought it wouldn't be that bad – but as I went through it I noticed a number of issues (noted in the cons). I've taken 365careers, MySQL course and I thought it was wonderfully structured, so I don't know how they dropped the ball on this one.
Despite my rather negative review, this course still has a 4.5 / 5 rating from thousands of students. Since it's a longer course though, and it misses the mark for actually teaching finance – I would pass on it unless you really want learn about financial management.
Check out this Udemy Finance course!
6. Agile Fundamentals: Including Scrum and Kanban by Jeremy Aschenbrenner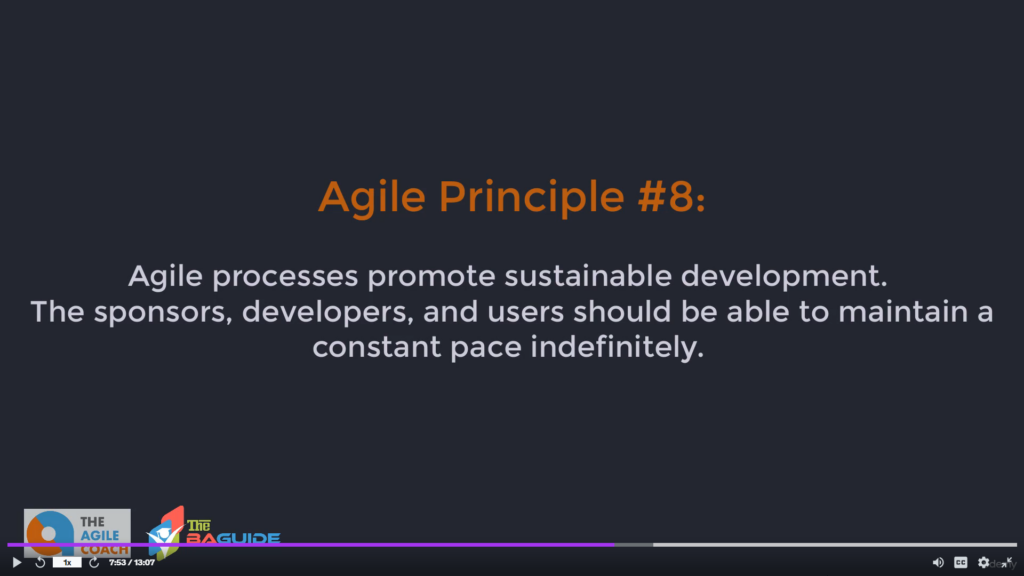 Overview:
A short, but succinct course on agile – this 4.5 hour course looks to provide you with knowledge on two popular agile frameworks;
Scrum and Kanban.
Regarding Scrum, you'll learn it's methodology roles, ceremonies, artifacts, estimating and roles. You will also touch on Kanban and the tailored concept of ScrumBan (A combination of both Scrum and Kanban).
Pros:
Quick course, with not a lot of homework or extras – so you can do this in a day.
Having two teachers is nice way to create a conversation about particular topics. It almost reminded me of a podcast.
The fact that they covered Kanban is important since it's a very popular strategy.
Cons:
While they dove deep into Scrum, it might have been good to bring up Scaled Agile or SAfe5 as these are Scrum on steroids.
You won't learn agile by taking this course, you'll be "doing agile" vs. "being agile".
While they bring up Scrumban, they should have referenced tailoring first and hybrid approaches. ScrumBan isn't actually a methodology.
Vivek (second teacher) is hard to understand, especially to non-native English speakers
No practice tests or hard quizzes of any sort.
Who is this course for:
Someone completely new to just scrum or Kanban not "Agile". There are a variety of different frameworks that make up Agile, with Scrum and Kanban being two of them.
A person curious about Scrum and Kanban and want to know how it works.
Who is this course not for:
Anyone with experience in Scrum or Kanban, this will be a waste of your time.
Someone looking to get an agile certification like the PMI-ACP or PSM – these coaches are teaching how to "do agile", not "being agile".
Good overview of agile. Heavily focused on the software industry, would be nice to see a section of how agile may look in a non-software development industry.

Kevin B. – 4 / 5 stars – August 2023
Excellent course. Has made my transition to Project Management an enjoyable process. I have gone from being daunted about a career change to having confidence that I can become a successful Project Manager. Thank you.

Max J. – 5 / 5 stars – June 2023
Verdict:
This course is great if you're absolutely new to Agile, waste of money and time if you're not. There are tons of agile certifications that can give you industry recognition in skill that you can take a course for. Consider taking the PMI-ACP (or studying for it), or the CSM – you'll learn more in those certifications than this one.
If you can get this course on sale at $13.99 and what to start your agile experience, pick this course up.
Check out this Agile Udemy course!
7. The Complete Business Plan Course (Includes 50 Templates) by Chris Haroun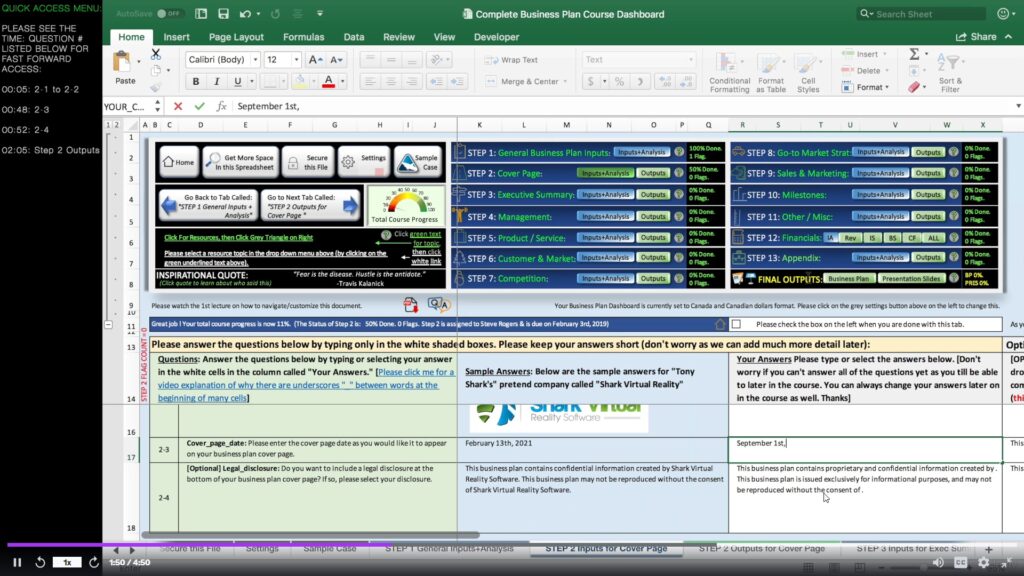 Overview:
A very comprehensive look at how to write a business plan from scratch, this course focuses on purely trying to teach you on how to construct a business plan. Through the 9 hours of video – this course covers:
A variety of templates for business cases
What inputs you need for the chosen template by Chris
Cover page and how to create it.
Writing an executive summary
Creating your executive team
What your products and services are
Your target market
Your competition analysis
Go-to market strategy + sales and marketing strategy.
Milestones, goals and KPIs
Risk
Financials
Chris Haroun is a very popular well profiled MBA graduate with many skills in business management and finance. He was a Citadel and Goldman Sachs employee, so he has a tremendous amount of skill and knowledge in start-ups and growth.
Pros:
An industry professional teaches this, which sometimes makes the different between a bad and good course.
Chris has a massive Excel spreadsheet to follow along with.
The course is 9 hours, and I think this is the perfect length. Creating a business plan shouldn't take you an hour, but also shouldn't take you weeks unless you're waiting on marketing data.
Cons:
While the spreadsheet is a pro, it's also a con. This spreadsheet is massive and has a ton of internal functions. Some reviewers even complained about it crashing Excel.
Listening over some of the lessons, Chris used hypothetical examples and "mock" data most of the time. It would have been nice to use real data.
I would have liked to see more market or trends analysis including in here, as this usually underlines how well your market capitalization can be.
Who is this course for:
Someone looking to start their entrepreneurship, and wants to create a business plan taught by a business person with multiple bestsellers and real-world experience.
Working through the whole process makes you think about all the aspects of the business or proposed business. The spreadsheet creates a working model for the business for you to plan for the future and come back and adjust the model as actual results change. Great process or exercise to confirm you proposed business or understand weaknesses in your existing company.

Cory B. – 4.5 / 5 stars – July 2023
I simply loved the course. The kind of effort and detailing Chris The experience (detailed explanation, understanding of language, visuals) is good. Also, the explanation is perfect and I am able to understand even the financials, which I have no prior experience with. I'm excited to look at the end product as I'm in real time building a business plan for my company. Thank you Chris!

Erhan M. – 5 / 5 stars – June 2023
Verdict:
This course is a buy in my book. The reason for that is the expertise of the teacher + the fact that he will step-by-step show you how to create a business plan. Therefore, if you're look on how to buy a business plan on Udemy – pick this course up. If you don't want to write a business plan, don't get this course – it's that simple!
Get this course to build your business plan!
Soft skills
Here are some soft skills and the accompanying high rated Udemy courses that should help you on your professional development journey. Remember, these are less technical skills that are highly transferrable to other fields.
Note, I will leave out who these courses are for – since anyone can benefit from them if you're a beginner.
8. Write Better Emails: Tactics for Smarter Team Communication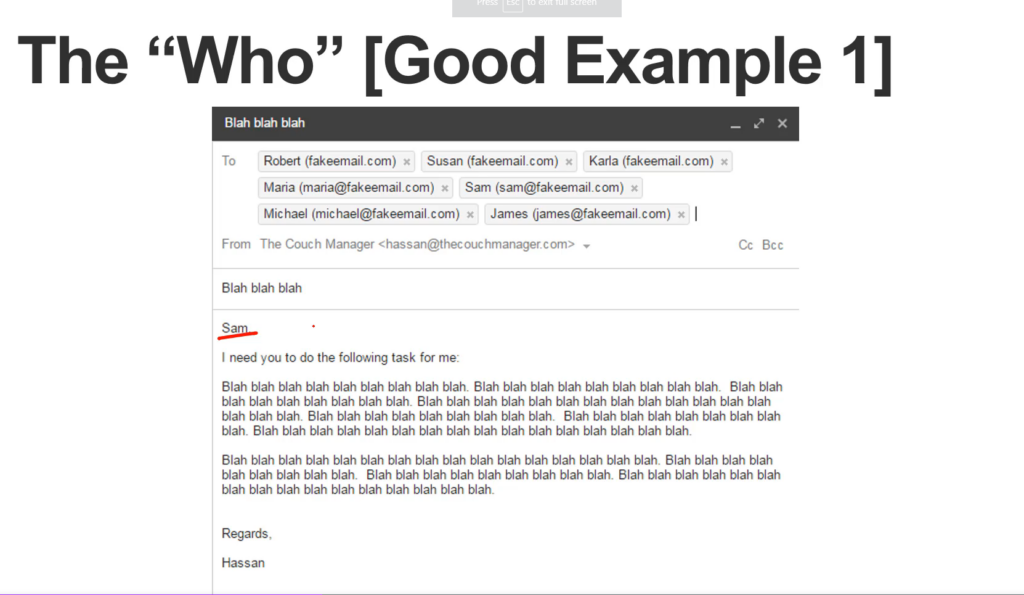 Overview:
This short, but extremely detailed course on how to write better emails is 1.5 hours but looks to provide you with valuable skills in the following concepts:
How to write a good subject line.
Five sentence emails (TDLR)
Making your emails scannable
Replying to questions in-line
Replying to time sensitive emails
And how to write a perfect OOO email.
Hassan Osman is currently a Director as Cisco, and was a manager a EY. He helps lead project and program management teams and has written 7 books on team management.
Pros:
It's 1.5 hours, so you literally can do this course in the time it takes to fully read this article.
It answers questions you never really asked, but may be grateful to learn :).
Everyone writes emails now adays, and Hassan makes this course agnostic enough that it doesn't matter your role – the suggestions should help.
Cons:
The course seems to have a few glitchy problems for users, that being said – I didn't have a problem going through any of the material.
The course has a few tips for users, and you may pick up a thing or too – but it's not revolutionary.
Here's what some students said about Hassan's course
This course is very easy to digest. Thanks to this course, I will be able to write emails that are understandable, most especially by my team.

Ezekiel L. – 5 / 5 stars – August 2023
just wanted to comment on the unrealistic expectation that people should be checking their emails while on vacation. When out of office, unless on a work-related event, there is very little that will get me to check emails. To make the assumption that people should be doing that and include it in a course is unhealthy.

Paul C. – 4 / 5 stars – August 203
Verdict:
It's a 1.5 hour course on emails – which everyone writes. If you have some time to burn and you're new to the work world, consider taking this course. If you want a refresher on some email etiquette, you can also consider this course. However, if you're choosy with money – consider just Google best practices for each major topic this course covers, or watch a YouTube video. Ultimately, this course didn't teach me a new skills, and I wouldn't ever put it on my LinkedIn or Resume.
Learn a few tips to write better emails now!
9. Professional Life Coach Certification & Guide (Accredited) by Joeel Rivera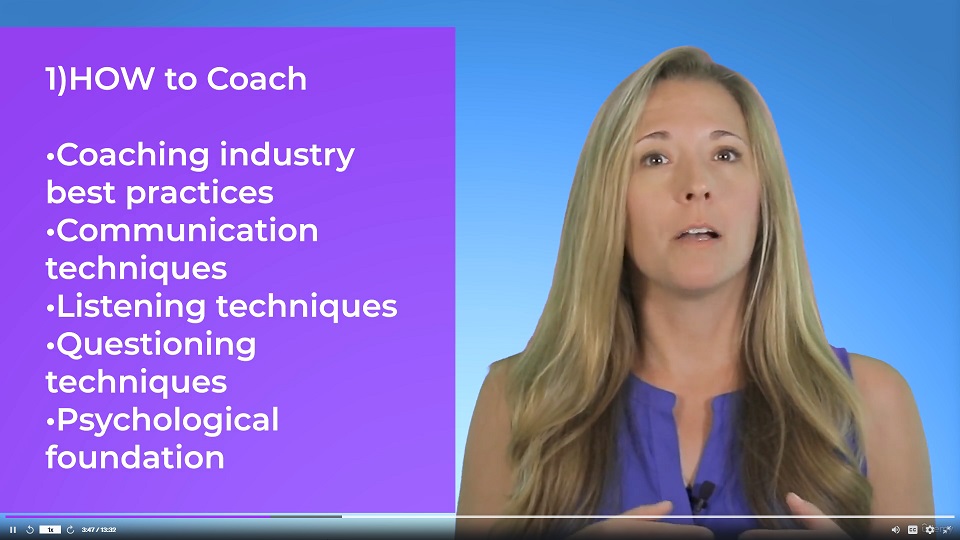 Overview:
A highly rated course focusing on tools and techniques to either becoming a life coach, or just being a better coach overall. For just over 13 hours, and with a number of worksheets and assignments – Joeel and Natalie Rivera focus on number of different hard and soft coaching techniques and tools. Some highlights to the course are:
Goal expectation and level setting
Neuro Linguistic Programming (NLP) processes
Understanding EQ
Thinking and Self-talk
Decision making
Overcoming fear of change, failure and risk
The course wraps up with a number of lectures on how to start your own life coaching business.
Pros:
Highly rated course, with a lot of positive feedback.
Both instructors are easy to understand and charismatic as hell.
You receive an official certification from Transformation service inc. plus your Udemy cert.
Joeel has his Ph.D in Psychology, so this isn't just smoke and mirrors.
There's a few assignments and workbooks which make this more immersive.
Cons:
Brass-tacks – this is the best coaching course I could find on Udemy. It just happens to be a "life-coaching course". So the content isn't necessarily geared towards being a mentor or coach for in business – but a life coach with clients. That being said, there's good strategies in here that overlap with common business coaching.
The instructor's content can get a little to promotional, they are always trying to drive you to their business.
Teachers don't respond to anything in the course.
Verdict:
If you're trying to get your life coach certification or your hours to take your certification, look else where. Many students complain about not being able to claim this course. If you're looking for a few interesting coaching strategies for business growth and team development – you may learn something here. Some of the tools and techniques are super transferable to the business world, whether you're a freelancer or working in a corporate setting.
Start your life coach career now!
General business courses:
Here are some general business courses, that should help you overall understand the world of business. These courses are perfect for people in product positions, digital roll-up companies and managerial positions who need funding.
10. Best eCommerce store course – HOW I CREATED MY 7-FIGURE SHOPIFY DROPSHIPPING EMPIRE A TO Z by Kevin Princeton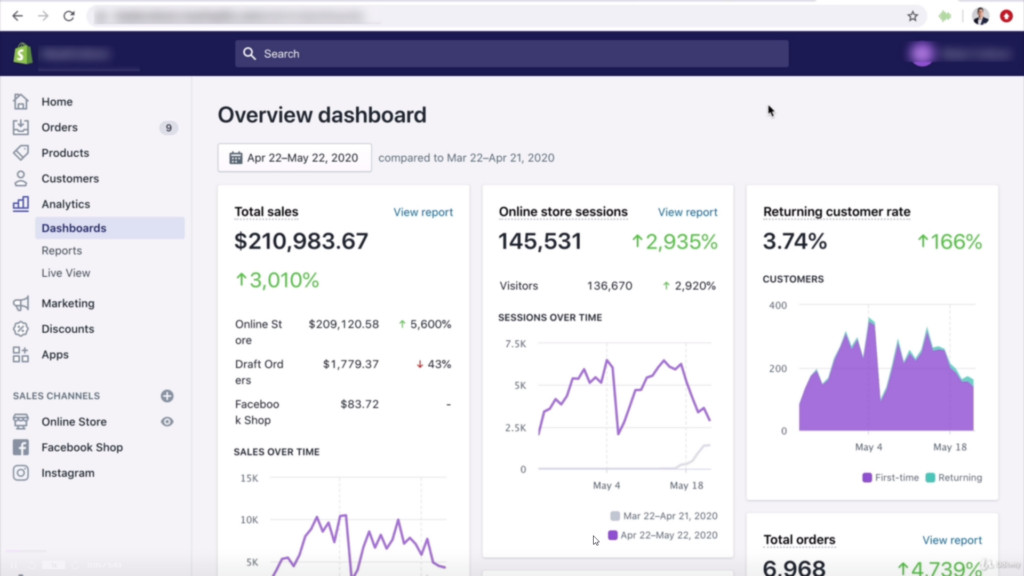 Overview:
This highly rated eCommerce course (4.7 out of 4k+ reviews), focuses on how to create eCommerce drop-shipping stores in Shopify. Unlike some of the other courses on this list, there are a fair amount of requirements needed for this course:
$1000 or more for start-up capitals
A Shopify membership to start eCommerce which can range from $5 USD to $100 USD+ a month.
Web design / web development support (even though the course doesn't say that, you will need someone to help with customizations, Shopify isn't 100% "no-code").
All these requirements being said, this course is a wealth of knowledge for someone who has proven that you can build an eCommerce store pretty easily.
This course walks you through:
How to set-up a Shopify store from scratch
Sourcing products (and using Aliexpress)
Using Dropified App to ensure that you can fulfill orders on your Shopify store (to specific vendors)
Using Email Marketing and FB Marketing to drive traffic to you store
Free shipping optimizations.
Pros:
Good healthy deep dive into Shopify
Kevin engages greatly with all of his comments, which means he's engaged and opened to feedback.
Does cover some strategies to grow traffic VIA email marketing and FB marketing.
Cons:
This course hasn't been updated in a while, so there may be issues with compatibility with current Shopify technologies.
I expected for the course to at least mention Amazon FBA seller strategies.
What's annoying is, this is great if you already have traffic going to your website – and you want to make an eCommerce store. However, if you're just starting a website – you won't be able to generate traffic very quickly.
No SEO or more scalable growth tactics brought up.
I would have liked a unit on funnel conversions, and how to convert users who don't purchase on their first visit (abandoned cart emails, closing tab pop-ups).
What do Kevin's students think about his course?
This is a good course & Kevin keeps it updated & current.I didn't know anything and now I feel good about it.Thanks #Kevinprinceton

JK S. – 5 / 5 stars – August 2023
So far so good. Really good information in the lectures and he gets right to the point. It seems to be updated where needed and every lecture is labeled so you can go back if needed. Definitely glad I purchased this course. Thanks for your time and effort in making this course #kevinprinceton.

Chris – 5 / 5 stars – May 2023
Verdict:
Not a bad course overall, and very good at walking through the pain points on Shopify, and how to configure a Shopify store. However, due to the lack of updates – and the lack of growth channels that Kevin talks about (Only mentions Facebook and Email strategies to grow traffic), this course is only for you if you have an established audience already. If you're just starting out with a brand new website – I'd steer clear of this course.
Build your own eCommerce store now!
11. Solid MBA prep course – MBA in a Box: Business Lessons from a CEO by 365Careers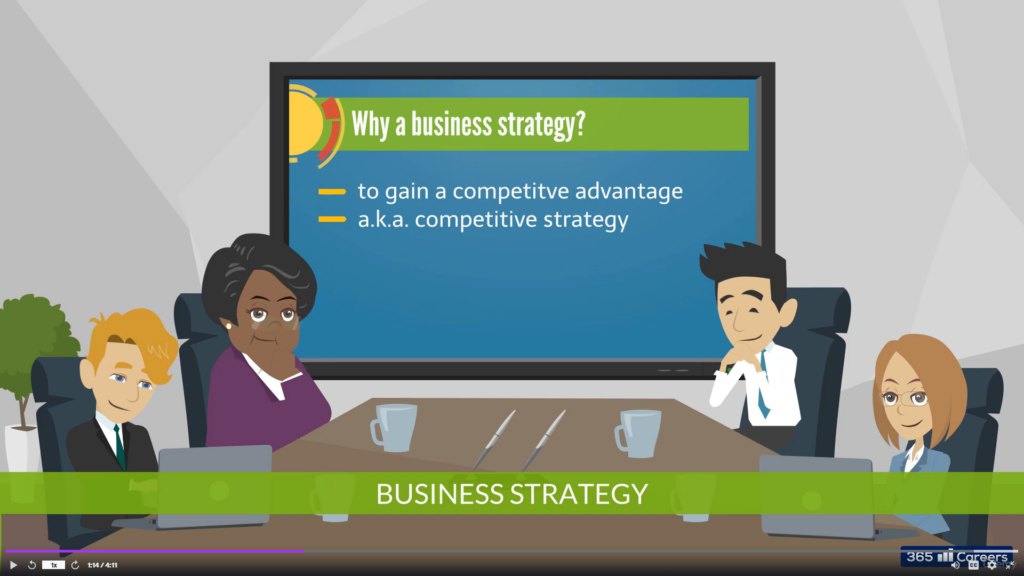 Overview:
Another course by 365Careers (it's probably the 10th one I've done / audited), this course looks to give you everything you need in just under 12 hours, when it comes to an MBA. There are a lot of section to this course, but here's the basic rundown:
Strategy (Industry life cycle, Porter's Five Forces Model, Game Theory, Building a competitive advantage, Growth strategies, SWOT and a Tesla case study).
Management (Planning, Pre and Post hire activities, Leading).
Marketing (4Ps, marketing in the long run and short-run).
Profit and Loss, Cash flow and Balance sheet + Accounting principles and bookkeeping
Accounting (Financial reporting and Cash Flow)
Negotiation and Persuasion
Valentina Bogdanova is the expert that they brought on board to validate some of the course learnings. She has experience in sales and marketing specifically, with an EMBA from American University in Bulgaria.
Pros:
The course is solid from a business perspective, my undergrad was practically a business degree and everything you learn in Strategy, Marketing, P&L and Accounting are all solid courses in college.
There's roughly 2 hours of accounting analyzed, which is a good start to basic accounting and bookkeeping.
The Tesla case studies throughout the course are nice, which allows you to ground the knowledge you're learning in real life examples.
Cons:
Valentina wasn't even a CEO of a multi-billion dollar company.
I would have loved more time in the P&L section. Having been a business director at a company valued over 500 million, and currently working at a multi-billion dollar company as a business person, P&L is extremely important.
While there are two hours of accounting, that's not enough to be good at accounting.
This isn't an actual MBA course, so that's a little misleading.
Marketing and the 4 Ps was only 1.5 hours in duration, that's also not the best.
Negotiation portion of the course was very basic.
What do the students think of the course?
Great easily digestible course. Well organized with thought Really thank you so much, your explanation is very simple and clear also easy to understand, you deliver the information by smoothly way and this is the secret in the education.Really thank you so much, your explanation is very simple and clear also easy to understand, you deliver the information by smoothly way and this is the secret in the education.

Mostafa ibrahim elnour S. – 5 / 5 stars – August 2023
I enjoyed the course, it gave a general idea about how business works and I got some valuable tips for me that are applicable both to work and personal life.

Tetiana M. – 5 / 5 stars – August 2023
Verdict:
Whether you want a prelude to building your own business, or just some personal development – this course isn't a terrible business course overall. While I wouldn't say it's "MBA" caliber, it has the foundations laid for a solid business understanding. Regardless of the speaker's pedigree and the missing information, take this course if you're looking to align yourself with the basics of being a business manager.
However, if you're looking for something to substitute your MBA, OR training for your MBA – don't take this course. It'd be better to take Brett Ethridge's course for GMAT studying, then pass the GMAT and go to a proper school.
Check out some MBA like skills now!
12. Mergers & Acquisitions – M&A, Valuation & Selling a Company by John Colley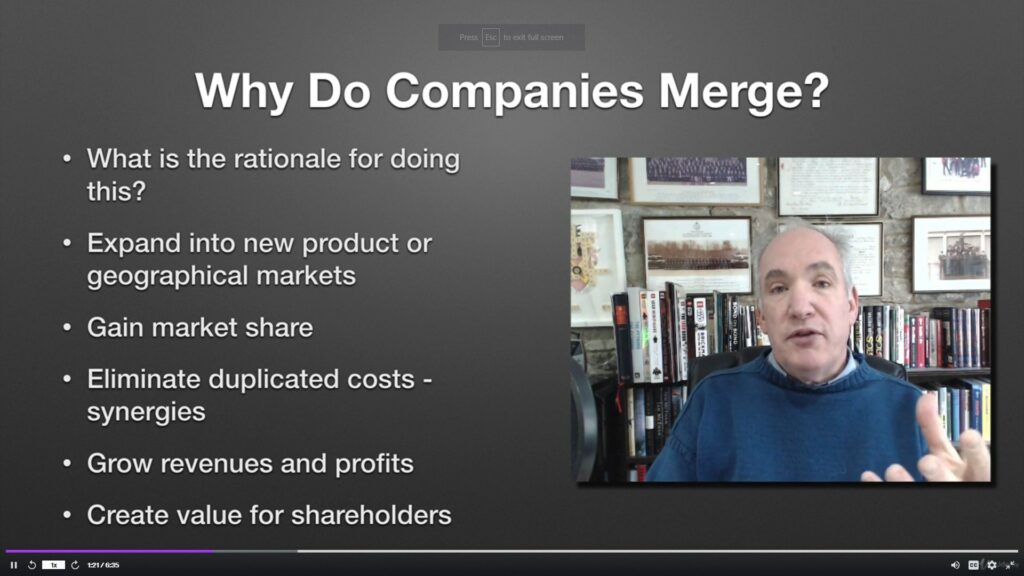 Overview:
Created by John Colley MBA, who has over 20 years of experience in Mergers and Acquisitions (M&A), this course focuses on the core fundamentals of M&A. You'll go over the process, valuation, negotiation, strategies and tactics of M&A.
The course is broken into the following major sections:
Pre-sale (All the prep before the sale, and forecasting for when the company is acquired).
Venture capital term sheets and letters of intent.
Negotiation phase.
The sales agreement and closing the deal.
Summary and wrap up.
The course is 7 hours long, so can almost finish it in one day.
Pros:
This course is just cool, knowing how M&A works is important for anyone looking to have a career in business. While it's not as flashy as data science, M&A is at the heart and strategy of every major company in the world.
John Colley has a hell of a lot of experience in M&A and even served in the British military.
It's completely theoretical, which means you don't need to engage with the slides or videos.
Cons:
No notes, quizzes or lessons, almost feels like a podcast on M&A. (I like this though, while most people I realized don't).
Hasn't been updated in a while, the course is a year old.
Less practical than some users may want, a lot of the information is theory of M&A.
This is the strategy of M&A not the financials of M&A (aligned with investment banking and accounting).
What did John's students think about the course?
Yes, this is a wealth of information! Excellant course and enlightening with the ablity to understand the M&A business models and take my abilities to a whole new level!

Scott L. – 5 / 5 stars – August 2023
The course has fulfilled my expectations and what I expected from it. Thank you and congrats for the course.

Jose Ramon G. – 4.5 / 5 stars – August 2023
Verdict:
This is a solid course if you want to learn the theory of M&A and how it works. You don't necessarily need to follow along with the slides, and can just do some house work or cook while the videos are playing. If you're looking for a more finance or math based course on M&A, check out this course https://www.udemy.com/course/a-beginners-guide-to-basics-of-mergers-acquisitions/. It's not rated that high, but has a variety of case studies and worksheets.
Learn how M&A works from a professional!
Conclusion
I hope you enjoyed this article, and started to have a better understanding on some skills that are important to business as a whole. As stated, I tried to shy away from any coding course because knowing how to code helps, but it's not as important as having some of the skills above. A strong business person can be technical, but should have the following qualities:
Strong analytical and problem solving skills.
An acumen to drive ROI for whatever they're business, product, tool they're in ownership of.
Good at speaking to groups or in-front of groups.
Strong communication skills and good at active listening.
A number of hard skills for them to be specialized (Accounting, Law, Digital marketing etc..)
There's more to this list, but I believe these are the core fundamentals of any strong business person.
Let me know what you think in the comments below!