Publish Date - December 12th, 2021
|
Last Modified - April 30th, 2023
With e-learning projected to be well over a 300+ billion dollar industry in the coming years, it's no surprise that there's tons of courses and platforms being offered to hungry learners for a new skill, or to improve an existing one. This is why companies like Udemy, Cousera, and Udacity have exploded in popularity. However, as a university graduate, the question that has always followed me as I completed various courses on each of these platforms has been: Are Udemy courses accredited and are they worth it? Let's dive into this question and explore it together.
My experience with taking Udemy courses
I enjoy taking courses on many different digital platforms, with Udemy being one of my favorite. To date, I've completed at least 15 Udemy courses, which varied from coding to digital marketing to Agile project management.
While I've learned many skills, I've also been able to upskill in Agile, front-end development, and Excel. I also have a university degree and a college diploma, so I have some context when it comes to exams and courses. Here's my journey to get the PMI-ACP certification from the Project Management Institute (PMI), and the foundation of this journey is two Udemy courses!! I've also written guides on web development udemy courses and PMP udemy courses if you're interested in learning more about them!
Now that the formalities have been completed, let's cut to the chase.
Note: There are affiliate links below to Udemy and other parties that I may receive commissions from. However, I highly recommend these products due to the fact that I've audited or taken them before. Please click through and support my website so that I don't need to run Ads :).
Are Udemy courses accredited?
To answer the questions literally, the answer is no. For reference, here is the US definition of "accreditation", and the Canadian definition of "accreditation". To be accredited, you need to be verified by a legislative educational body in the country that you are looking to be accredited in.
With a quick search, you'll find that Udemy is not accredited and, therefore, won't count toward any of your college or university degrees or diplomas. However, with many companies not requiring university degrees (arguably undermining their value), there is still high demand in the job market for individuals with particular certifications and designations. This is where Udemy courses can provide support with, teach you, or even provide required learning units toward a particular program, designation, or certification.
Here are 8 examples of how Udemy can support your career so that you get the professional designations or certifications that get you hired.
Technology: CISSP, CISM, ITIL, and MSCA / MCSE 
While none of these courses actually offer accreditation, some of them will count towards professional development and exams. I used Udemy courses to pass my PMI-ACP exam in December of 2020 (saving me hundreds of dollars, versus other online courses you could take). The PMI requires that a number of "professional development units" (PDUs) be satisfied before you can take the exam. I got these PDUs using Udemy courses since the PMI accepted them as valid training. Therefore, they can't be that bad right?
All of the above naturally begs the question: Since Udemy isn't accredited, is it worth it?
There is no straightforward answer. So, let's analyze this a bit.
The criteria I've used to analyze whether Udemy is "worth" it or not is the following. It's helpful to use a scale: Scale, A, B, C, D, and F to grade the course on all of the values below.
Pricing: Full course cost, it's market value, and retail value in other countries. Using my scale, 'A' is free, and 'F' is close to the cost of a cheap college course (approximately $1,000 or more).
Sales: Related to pricing. Frequency of posts ('A' being all the time, and 'F' being never).
Content: Broken up into multiple segments: ('A' being extremely high quality for all factors, and 'E' being relatively weak):

Quality of content.
Value of course material.
Availability of examples, practice exams, and quizzes.
Feedback from the instructor and TA.
Relevancy of content (i.e., is it updated?).

Variety: Does the content cover multiple topics, is it diverse and wholesome, and is it offered in multiple languages. Are courses added frequently and on a regular basis? ('A' being courses added daily, or have a lot of notoriety; and 'F' being not added frequently).
Value: Does the content actually help support you, teach you skills, and lead to getting a job? ('A' directly leads to job prospects, and, 'F' not providing any discernible value).
With these 5 criteria in mind, I'll compare Udemy against the below 4 online platforms that I've tried before. This will help put Udemy into comparison with other non-accredited online courses (with the exception of Coursera, which has some accreditation), and establish whether it's worth taking.
| | | | | | |
| --- | --- | --- | --- | --- | --- |
| Criteria | Udemy | freeCodeCamp | LinkedIn Learning with Lynda | Udacity | Coursera |
| Pricing | On the website, the courses can cost up to $1,000USD, but there's always discounts (available on a regular basis). | All free. | Monthly subscription ranges from $24.99USD to $29.99USD. | Offered in "nanodegrees" – an upwards of $1,500USD for a "nanodegree/" | $30/month, with some degrees an upwards of $500USD a year. |
| Rating | Grade: B+ | Grade: A+ | Grade: C+ | Grade: F+ | Grade: B- |
| Sales | Has discounts all the time. | Free, so no need for discounts :). | | You may occasionally be able to find a nanodegree on discount or sale by searching for it (or finding an affiliate with a discount). | They sometimes have discounts on particular courses during conversion periods or peak periods like Black Friday and Cyber Monday. |
| Rating | Grade: A+ | Grade: A+ | Grade: D- | Grade: B- | Grade: C+ |
| Content (summary – see full analysis at the end of this chart) | Please see my thorough content analysis for Udemy directly below this chart. | Content is geared towards coding more and the courses are extremely long. | Overall, content isn't bad, but it's not in-depth enough to teach usable skills. | Overall, great content – very in-depth and meant to help teach you a new skill. | Fantastic content, in-depth, original and very timely. |
| Rating | Grade: B+ | Grade: C- | Grade: C- | Grade: B+ | Grade: A- |
| Variety | Lots of different types of content and courses. Over 175,000 courses. | Mostly coding tutorials available. | Offers an insane amount of hard and soft skills courses that sync right to your LinkedIn account. Over 17,000 courses available. | Has over 300 nanodegrees that can last you months, but concentrate on only a few things. Udacity seems to be geared towards more hardware- specific things, with courses including self-driving cars, robotics, and autonomous systems. | Has four thousand courses for a wide variety of things including management, emotional intelligence, psychology, and pretty much everything else you can think of. |
| Rating | Grade: A+ | Grade: D- | Grade: A | Grade: B | Grade: A- |
| Value | As these are not accredited courses, they do not hold a lot of value because the testing and content can easily be done by someone else. This being said, if you do the work and learn the skills outlined in the videos, you can easily pass real certifications and designations. Case in point, I used this PMI-ACP guide to study for the PMI-ACP prep amongst other things and it was a tremendous help in my passing of the exam. This course was also verified by a PMI auditor, which means it counted toward my PDUs and helped me get my certification more easily. | Overall, not bad for coding, but since anyone can theoretically do these courses, it makes it difficult to validate whether you have the coding skills or not (hence coding interviews). However, the Python course that I took was beautifully simplistic and if I had more time (not 300 hours), I would have completed the course. | My experience with Lynda is that it's great for adding additional knowledge to supplement what you already know. It's also great for giving you quick "micro-knowledge" or "micro-skills" for when it comes to actually teaching you a hard skill like coding or how to be a product manager. | Udacity might be the best out of all the other four platforms in this chart (I just don't have enough experience with it yet to definitely claim this). While I may not remember everything I learned in university, I do remember a lot because I had to study hard and it was over a semester's worth of time. I feel like Udacity takes that same approach, which ensures that remote learning is as comprehensive as possible. | The best platform that provides the greatest value. With strong course content, accredited content, and extremely comprehensive testing (via their coding GUIs), Coursera is definitely a cut above the rest. The cost is more than the other platforms aside from Udacity, but the experience will leave you learning and wanting more. |
| Rating | Grade: B- | Grade: C+ | Grade: C- | Grade: B+ | Grade: A- |
| Summary and key takeaways | If you're looking to upskill for cheap, Udemy is your best choice. With a ton of courses, the learning possibilities are endless. | If you have the time (like you're a university student or nursing an injury from a sport), I would recommend learning to code with this tool. If you're looking to upskill, it may be difficult because it will take some time for you to dive into things that may be useful on the actual job. | I think Lynda falls slightly short. The reason is the type of audience that Lynda is appealing to, which is working professionals who may or may not have time to delve deep into a particular software or hard skill. Anyone can go through these videos and say that they passed them. When it comes to support professionally, consider taking a few Lynda courses to pad your knowledge. | While it may be recognized for upskilling, Udacity is by far the most expensive platform with courses costing $1,000+. This is several times more expensive than any of the other platforms here. | Coursera provides the best experience for a moderate amount of money with their certifications (provided by companies like Google and Amazon), giving candidates the potential and clout to be brought on to a tier 1 company. |
Analysis of Udemy competitors and courses
Udemy content analysis
Content:
From my experience, while the content is compact and clean, it's nothing that you can't find on Mr. Google. However, I've done over 20 Udemy courses in the last three years and the quality is always upheld to a certain level. The course material is always broken into major sections with quizzes or quick assignments usually "gating" you from moving on. Sections range from two minutes to 30 minutes, depending on the complexity of the subject. For example, when first introduced to User defined functions in the 'MySQL' section, this small section introduces the topic for approximately seven minutes, and then goes into customizations and nuisances with this tool for the next 40 minutes. Likewise, this same course will talk about DDL (Data Definition Language) and what it is for just four minutes and then move onto something completely different. Ultimately, the more complex the content, the more complex the relative sections will be.
Quizzes and tests:
The quality of quizzes vary from course to course, with some courses having seriously lackluster tests, quizzes, and exams; and others in-depth assignments. This also varies from instructor to instructor as some instructors are much more focused on ensuring you grasp the material by testing your skill with an assignment or quiz (this is typically done with coding courses). Also, some courses are more theoretical in nature, and will struggle to apply to a real world situation. This happens more in marketing and professional management courses.
Interaction:
You can actually interact with TAs and course instructors via a forum, which is great. In one such course, I noticed a wrong answer and I flagged it to the TA. They ended up making a correction to the practice exam.
Content updates:
Udemy and individual contributors regularly update their content as they see fit. For example, a PMP course that I did needed to update their content for the Project Management Body of Knowledge (version 7) (PMBOK7) guide that was released in 2021. They also have new courses being uploaded all the time. As of today, there are over 180,000 courses on Udemy.
freeCodeCamp content analysis
Content:
I learned my first bit of Python on this website and the training was extremely well documented. The assignments were basic with the tests being easily Google-able. The content is broken up into extremely small chunks (iteration style) with simple concepts lasting between two and three minutes, and advanced concepts lasting not longer than 10 minutes. The instructors are usually quite skilled in their particular practice, and hold various designations including PhDs, professors, senior architects, etc. However, the content is particularly geared towards coding, UX, and a little bit of marketing. This means that you're on this website to learn how to code, or interact with technical applications.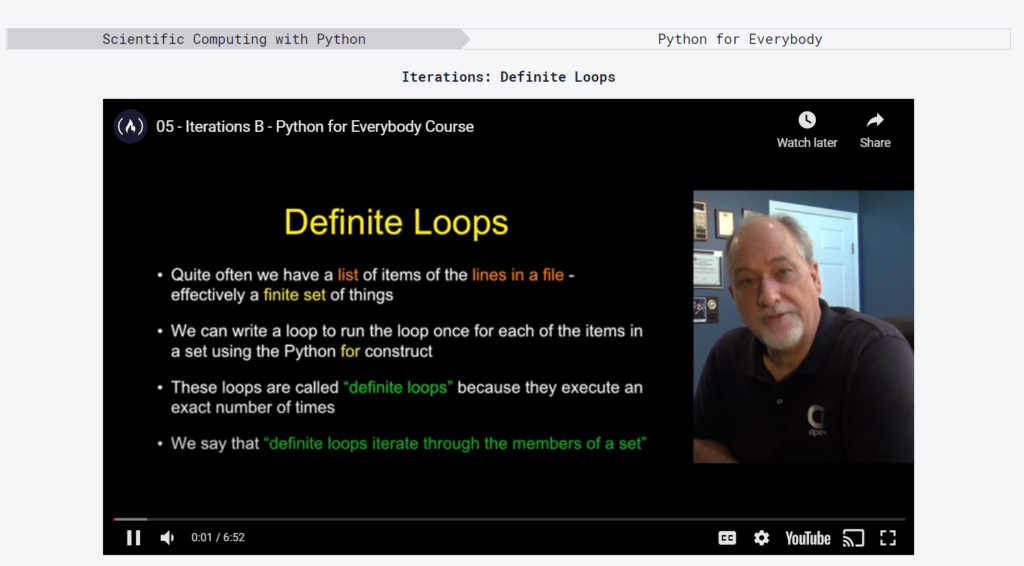 Quizzes and tests:
Each section has a small quiz at the end with a major test being done at the end of every unit. Most of the questions are fairly simplistic and geared toward testing basic problem solving and memory recognition skills.
Interaction:
There isn't very much interaction that I've seen between instructors and students. There are forums where you can communicate with instructors and peers, but I've never seen an instructor actually reach back out to a student.
Content updates:
Content seems pretty static, because a lot of what freeCodeCamp teaches is based on fundamental learnings. This being said, they do add trending pieces of content to their website when there's a major version change.
LinkedIn learning with Lynda content analysis
Content:
While I don't have a tremendous amount of experience with LinkedIn Learning with Lynda (previously "Lynda.com"), I have many colleagues and friends who've used and worked with Lynda's content. I also audited Lynda courses in the past before it was purchased by LinkedIn. While the courses are well-structured and well-taught, they feel like they lack the substance that some of the other platforms provide. For example, The Six Morning Habits of High Performers is currently Lynda's top trending course. While I've watched it and received a certification of completion, it's a highly subjective piece of content. Overall, this platform seems to be geared toward more soft-skill rather than hard-skill learning.
Quizzes and tests:
Quizzes are lacking for shorter courses, such as The Six Morning Habits of High Performers. However, for longer courses such as Excel: Advanced Formulas and Functions, there are more quizzes and tests that you can take to test your knowledge. This is similar to Udemy, Coursera, and freeCodeCamp, albeit with a lot shorter quizzes and tests than those that LinkedIn Learning with Lynda offers.
Interaction:
You can leave feedback on the courses and hypothetically reach out to content publishers (as they have LinkedIn profiles). This being said, you may not actually have anyone reach back out to you.
Content updates:
The content is fresh and based on LinkedIn trends. This means that the courses provided are timely and relevant compared to a lot of the other platforms.
Udacity content analysis
Content:
Out of all the above platforms, Udacity has the most in-depth and aggressive curriculum, which really does get to the concept of the "nanodegree." All of its courses come with a ton of support and in-depth analysis of content, and, overall, guarantee to teach you a new skill. Some of the courses actually reminded me of college courses I've taken with the breakdown, approach to teaching, and analysis that's both practical and theoretical.
My feeling about Udacity is that they cater to employees looking to upskill or move within an organization, not candidates looking to break into the market. For example, their intro to machine learning, which I'm doing now, is extremely comprehensive and breaks down the curriculum about supervised learning and a corresponding project. This has you build an algorithm that can find out who will actually donate from a dataset, and who will provide the most yield. You also get to deepdive into neural networks and overall data analysis skills with Matlab and other Python tools offered in the course.
Quizzes and tests:
Overall, there are some small quizzes that ensure you understand concepts. However, coding the projects and / or creating the actual application (for more business-oriented courses) is what will give you a pass.
Interaction:
The interaction reminds me a lot of Coursera (see below): You can post comments and interact with other students, but the people need to get back to you.
Content updates:
Udacity has the most comprehensive content out of all of the platforms analyzed in this article. With unique courses on all sorts of AI, ML, and blockchain, they try to create content that's trending and works.
Coursera content analysis:
Content:
I've done two full courses on Coursera, a crash course in Python by Google, and am working on the next course using Python to interact with the operating system. This also accumulates into the Google IT Automation with Python professional certification, which many IT professionals like to have on their resume (since they can attribute Google to it). The structure is extremely well thought out, professional, and goes through all the basics. Each video is jam-packed with information that is meant to evolve and grow your understanding from the previous unit or chapter. One thing to note that's different from many of the other platforms is the complexity of a lot of the unit tests in Coursera. Every skill that you pick up snowballs as you continue to move through the course so that you build on the concepts given in every chapter.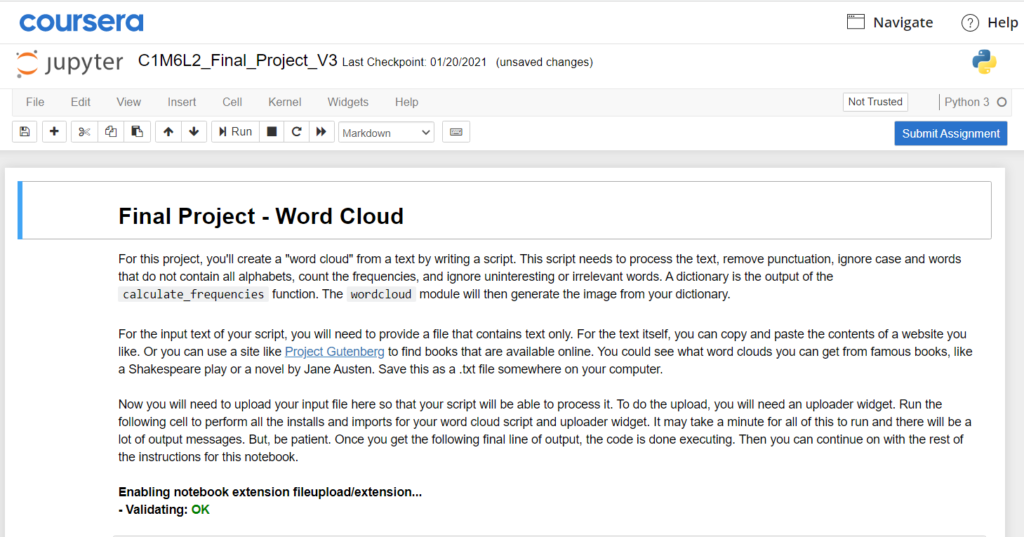 Quizzes and tests:
There are small quizzes at the end of every chapter, with major projects and tests included at the end of every unit. The course usually ends with a major test or practical exam. I assume that after you finish the more basic units in any certificate, you end up seeing more rigorous testing and coding challenges.
Interaction:
Forum interaction and notes that you can send to instructors and classmates.
Content updates:
Coursera's content is very up-to-date. There are over 4,000 courses available. Many of the Fortune 500 companies and universities offer courses through Coursera. This definitely gives it an edge over platforms like Udemy and freeCodeCamp as some of Coursera's courses are accredited with the universities they partner with.
Wrapping it all up: Are Udemy courses worth it?
Ultimately, yes. Udemy is worth the price you pay. Even though none of its courses are accredited, some of them will count toward professional development and will be helpful for writing exams.
This is not because of the certificates you gain or just because the price is right (approximately $10.99USD to $15.99USD per course) since you can always find courses on sale. It's because these courses are written and created by professionals who work in the industry. Whether it's project management, web development (SASS, React, or SQL), or even business analysis and marketing; every high-rated Udemy course seems to have a strong level of authenticity in the skill that the instructors teach. This means that you're getting baked in work experience while learning a technical skill. Coupled with the fact that some of these courses may be recognized by professional institutes and companies. You may have found the best way to spend $15 ever!
However, Udemy does face competition. There are 4 other online learning platforms that I've tried that are also worth considering:
Coursera: Offers some accredited courses and provides the best experience for a reasonable price with their certifications (provided by companies like Google and Amazon). Since it's created by companies in relevant industries, they craft the courses to teach skills required in their applicable job. So, an IT administrator will learn how to use Python effectively to automate redundant tasks. This is a great example of good learning, when you can translate knowledge gained from courses and school into a profession or job.
freeCodeCamp: A good option if you have a lot of time on your hands or are looking to upskill. Heavily focused on coding.
LinkedIn Learning with Lynda: Appeals mostly to working professionals who do not have time to dive deep into content and are looking to scratch the surface on a particular topic. Great for additional knowledge to supplement what you already know, but not for in-depth information.
Udacity: Learning approach is similar to a university or college curriculum, which encourages well-rounded and comprehensive learning. However, it's the most expensive and offers limited course topics.
My advice is to take it for what it's worth with these online learning platforms. If you put the time in to learn their skills or use multiple platforms, you'll end up mastering the skill you're aiming to and become an expert in no time. Whether it's learning how to code, or learning how to run a stand-up while working from home, there's never been a better time to learn online and upgrade your soft and hard skills.
If you think I've missed anything in my analysis, let me know in the comments below. I'd love to hear your thoughts!