Publish Date - August 23rd, 2021
|
Last Modified - March 7th, 2023
Did you know that 82 per cent of marketers actively use content marketing today? In fact, this number has grown by 12 per cent as compared to 2020. The reason why there's an upward trend in content marketing is because it's one of the key ways to get people on your website, learn from you, or buy your product.
According to HubSpot's Not Another State of Marketing Report (2021), the two top forms of media used within content strategy in 2021 are videos and blogs. However, when HubSpot polled over 300 people to ask them how often they read blogs, a whopping 40 per cent said "never." How is this possible when blogs are the second most popular medium for content dissemination? This is where mini blog – also known as micro blogging – comes in.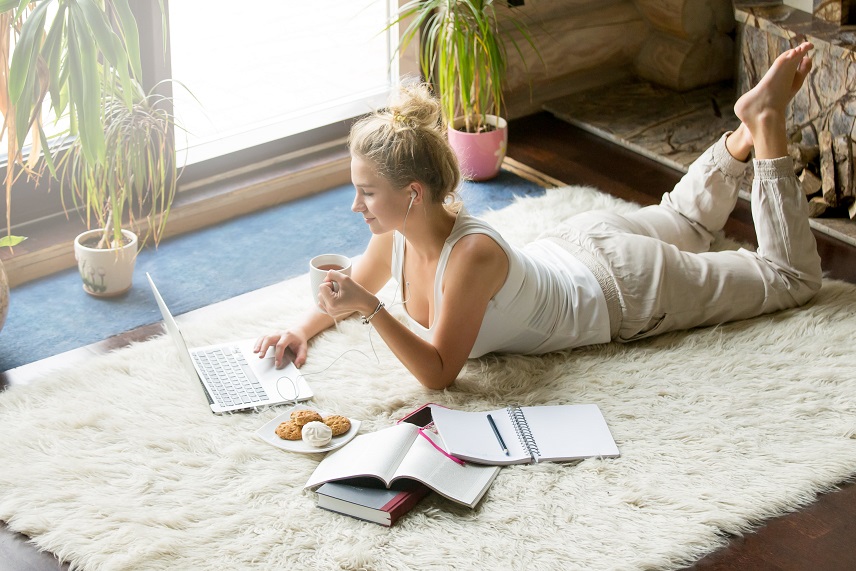 A mini blog is a unique combination between a traditional blog and social media. It's a fairly new concept. Mini blogging allows you to create short messages and share them with your audiences on platforms including Facebook, Twitter, LinkedIn, Instagram, Pinterest, and TikTok. Take Google for example. Google in July 2020, like many other companies, released Google web stories, which values rich media (whether a set of images or a video) in a very short period of time – hence the term 'mini.' While many of these are 'vlog' like, they function in the same capacity as a small piece of content.
So what's the hype with mini blogging and why are more companies turning toward them? Read more below to find out!
What is mini blogging and why is it important?
Mini blogging is the concept of small, succinct chunks of content, usually under 200 words that you can post easily on some sort of third-party website like Facebook or Twitter. It's basically a short version of a blog that allows you to share small elements of content, such as single sentences, images, GIFs, infographics, videos, links, and audio clips with your audiences.
Think short, quick, frequent blog posts typically posted on nontraditional and traditional blogging platforms. Or better yet, think of the last Instagram or LinkedIn post you read – that's mini blogging at it's best!
Miniblogs are unique in several ways:
They have a limited word count, usually between 140-300 words.
Their content is significantly smaller than regular blogging.
A piece of content takes a few seconds or minutes to develop.
They have a different writing style than that of a traditional blog.
They are carried out on a third-party website.
They are usually posted consistently to an audience.
They can include small images, quick videos (like TikTok).
Why are mini blogs so popular?
It's psychology at its finest.
Long (1,000 words of more) blog posts have been the holy grail of content marketing for a very long time. But this perception is changing. People's patience is getting smaller. The news changes by the second. Technology has allowed someone across the world to receive information well before an editor can write an article or a column about it.People want updates that are quick, short, and often in real time. In fact, a Contently survey found that 75 percent of people prefer reading posts under 1,000 words.
This is exactly why mini blogging has become so popular. Third-party websites like Twitter and Instagram have refashioned mini blogging to become more fun, concise, to-the-point, and engaging – keeping the user's attention in check and intrigued from start to finish.
Key differences between a traditional blog and a miniblog
As I mentioned earlier, the key difference between a blog and a miniblog is that a blog is typically longer and housed on traditional websites such as Blogspot, WordPress, Medium or Squarespace. It's often a webpage that contains informational posts, typically on a specific topic. This allows blogs to rank higher on Google and generate more website visits because they are typically more comprehensive and better equipped to solve the searcher's intent.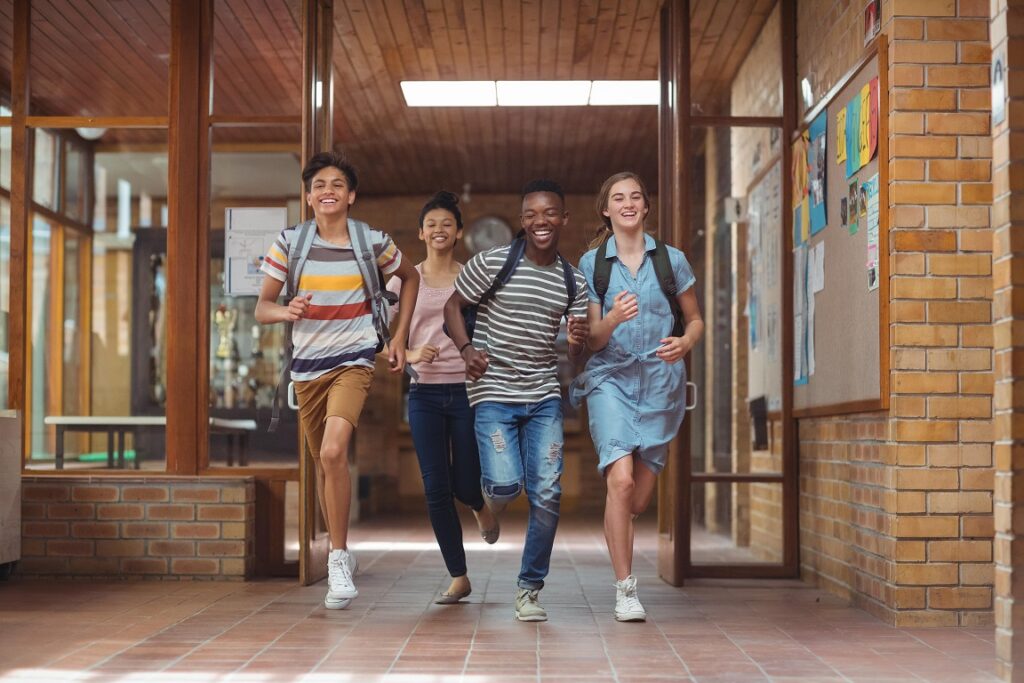 Here's a comparison between blogging and mini blogging:
Blogs breakdown
Often a webpage that contains multiple posts, often on a single topic.
No limited character count – can be as short as a paragraph, or as long as several pages.
Can be published or shared at your discretion. Owned by the content creator.
Require a significant amount of time to write.
Offer only one-way communication with the reader.
Mini blogs breakdown
It has a limited character count, usually 300 words at most.
Increase the chances that your audience will read all your key messages.
Take less time to create.
Offer a simple approach to sharing real-time information, unlike a blog, which often follows a story or theme.
Are more mobile-friendly.
Are easier to post (and are posted more frequently).
Have limited functionality when it comes to what's posted (e.g., media, etc.).
Are hosted on third party services (e.g., Reddit, LinkedIn, Tumblr, Instagram etc.).
Offer two-way communication.
This being said, people love to read blogs because it offers them new information, especially when it relates to their industry or work.
However, people also loved to be entertained. That's why content creators value mini blogging over regular blogging because it gives them the ability to produce content alongside catchy visuals more frequently, which drives up user engagement. Instead of releasing one large skyscraper article, a content creator can post short, real-time content and quickly connect with their audiences. For example, on Quora – I have an account where I actively talk about my experiences leading an Agile team and the PMI. However, I love to read everything from Anime and Lord of the rings lore, to World History and the military.
This is the best part about mini blogging, the ability to see and partake in a ton of content in a short amount of time, especially when we're so active.
Uses of a miniblog and how it works
People miniblog all the time and they don't even know it. If you have a social media account and are posting a daily update on your dog, you're mini blogging. If you're on vacation in Panama and are sharing daily Instagram stories with your followers, you're also mini blogging.
Here are the top ways that mini blogs are used:
As a summary of a blog post that you have written (promotional tool for your website or services).
As an opinion piece or blog on another person's website.
As an introduction to new products or services.
As neat, small posts with an infographic or another visual (entertainment).
As a self-contained mini post that encourages discussion or delivers a direct answer to a question.
Even though it's still a fairly new concept, mini blogging has revolutionized the way content creators…create content. It's allowed them to produce material at the speed of light and be accessible to everyone, even if you're not a professional writer. In fact, accessibility is one of the top selling features of mini blogging.
However, the kind of material you post on a miniblog will be different than that on a traditional blog. Think carefully whether your content will fare best via a lengthy, yet Google searchable post, or a quick post on LinkedIn.
According to HubSpot, mini blogging is best used when:
The topic or post has low search intent but high potential for virality.
You want to take advantage of the communities on common mini blogging platforms.
You're covering a live event or providing timely updates.
You're using your miniblog as a vehicle for delivering multimedia content without a lot of accompanying text.
Just like regular blogging, mini blogging can cover a wide range of topics – from lifestyle to fitness (my personal favourite) to memes and travel vlogs.
Pros versus cons of mini blogging
The COVID-19 pandemic has shown us the importance of access to instant information to get the latest news on what's happening around us. Even as we enter the post-pandemic era, many businesses, professionals, and individuals are leveraging mini blogging to improve brand awareness by connecting with their audiences in an instant, real-time, and consistent manner.
Here are some pros and cons of mini blogging to keep in mind.
Pros of mini blogging
1. It saves time
Mini blogging allows content creators to write short stories and post in minutes. For most people, creating long blog posts multiple times in a day is not possible. Miniblogs make up for this by allowing you to create concise posts frequently and in a matter of minutes. It cuts off research time and gives room for creativity.
If a miniblog story is written correctly, it shoots up audience engagement, and increases the blog's following. This is great for business and brand awareness.
It's always worth being able to quickly get to the gist of a post that doesn't require too much time or effort from the reader – for your audiences and yourself.
2. It's consistent
Consistency is the key to effective content marketing. In general, brands that post frequently and interact with their customers on a regular basis get better engagement.
With mini blogging, content creators have the option to not only create shorter posts but also be consistent in delivery. Because mini blogging can take place through multiple channels – like social media, videos, or infographics – all you need is one piece of content but the channels on which you can replicate it and reach your audiences are endless. This creates consistency and automatically increases user engagement.
3. It's easy to use
Today, people are obsessed with their cell phones. In fact, people check their phones every 12 minutes.
This works well for mini blogging, because to miniblog effectively, all you really need is a smartphone and good internet connection. Whether you're at home or in an Uber, a content creator can still publish content on their miniblog and interact with their community through their mobile device anytime, anywhere.
Most mini blogging platforms have been designed to be easy and fast to use. With a simple tweet, Instagram photo, or LinkedIn post, you can update everyone on what's going in your life (or even in the news) at this very moment.
This is why mini blogging sites like Pinterest and Twitter are a hit – they're readily available as trendy mobile apps that people can easily use and keep up with. By mini blogging on these sites, brands can access a wide audience base and gain visibility.
4. It's good for testing things out
Miniblog sites are great platforms to test out audience reactions to a company's latest projects. Consequently, they use this information to decide on the next steps.
You can see the reactions of users by tracking the micro-conversions (Likes, dislikes, shares, upvotes, downvotes).
This is the main reason why a lot of these companies use this structure for their products. They want to be able to showcase content and algorithmically capture what works and what doesn't. Those who have likeable content perform better and better, those who have not likeable content need to readjust their content to be more interesting or inline with their audience.
5. It offers a two-way communication with your audience
An engaging, short read is one that's easy to share and repost. Besides being able to communicate with more frequent and shorter posts, you can also use mini blogging platforms to have a conversation with your audience by commenting, resharing, liking, reacting, and more.
6. It captures attention
If done well, mini blogging can be enjoyable and addicting. Upbeat music, beautiful people, beautiful landscapes and hilarious situations are all ways that mini bloggers will use to capture people's attention and hearts.
7. It's updated content
Since mini blogs are regularly posted, this makes them search-engine friendly. Search engines are inclined to find recent content. This is because a mini blogger posts every day, making their posts easier to find.
Instagram is a good example of this. After two or three days of uploading content, it will barely show up on your audience feed. But when you post content daily, it gets daily traffic.
8. It's profitable
If done well, mini blogging can be very profitable because you can use it to introduce new products and services, build a name for yourself and leverage that name (when you have the audience) for endorsements and other types of revenue opportunities – the world of an influencer!
Cons of mini blogging
However, just like a coin, everything has a flip side. Here are some of the costs to mini blogging:
1. It has a limited word count
This is both a plus and minus. The minus is that limited wording can lead to fragmented sentences, poor delivery, and lack of meaningful communication. Also, not everyone is skilled at shortening information that makes sense and highlights the key message.
2. It's operated on a unique algorithm
Every miniblog platform has its own algorithm. Your content can get banned and no one knows why. However, what we do know is that this will affect visibility and interaction of your content.
3. It has a low ranking on Google
Mini blogs are rarely SEO-friendly, making them rank low on Google. This is because of the length of the content. SEO does not recognize short content.
4. It doesn't have the ability to be a resource
It doesn't have the ability to be a resource like longer blogs or content. With blogs and articles – they have the ability to give you a lot of information all at once. Due to the breadth of the content, you also have the ability to rank easily for a number of things. For example, I wrote an article for PMI-ACP that was roughly 11000 words. It ranks for hundreds of different keywords.
5. It requires rich media
It usually requires rich media (nice images, video, custom content). This rich media usually needs to be unique or it wonèt be able to capture the attention of users. However, there has been constant content being recycled from platform to platform. The popular meme, image gallery 9gag, has been reported to copy content from other micro blogging sites like Reddit and Tumblr for their own audience and benefit.
6. It's not yours
Usually, the content is not hosted on something you own (it's created on a third party website). You don't own the content at the end of the day.
Top mini blogging platforms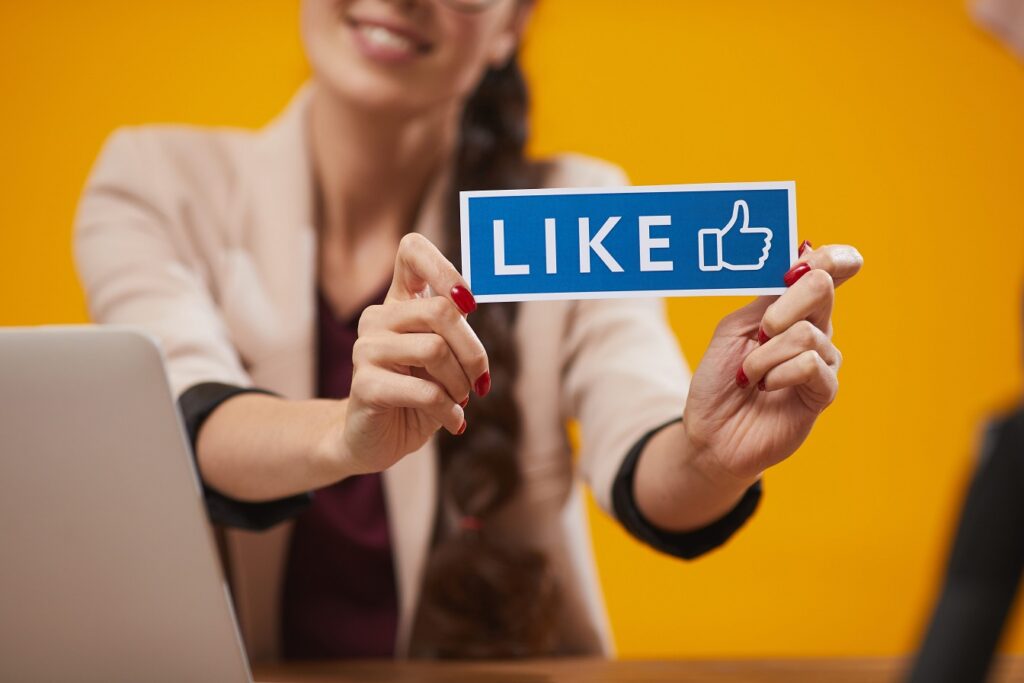 Here are the leading mini blogging platforms today:
Twitter
Twitter is one of the most popular mini blogging sites, with a user base of 330 million. It is the top choice of mini bloggers worldwide.
Twitter allows mini bloggers to write posts of up to 280 characters. Users can like, retweet, comment, and even quote another person's tweet, fostering meaningful conversations. The platform also has a promotional feature where people can pay for their content to be promoted to reach a larger audience.
You can also go one step further and use Twitter Cards to embed your video/audio clips, photo galleries, and live links.
Instagram
Instagram gives a word count of 2,200 words, but posts are advised to be kept under 250 characters so that they are fully visible in a feed. These are the words displayed unless a person clicks on the 'more' option.
Instagram is known for its use of hashtags. Users can add specific hashtags to their posts to target their desired audience.
It also gives you the chance to get paid for your Instagram posts by partnering with brands and showcasing their products.
With its visual appeal, which allows users to add infographics, GIFs, and links to a full-length post or website, Instagram has become one of the top mini blogging platforms.
Reddit
Reddit is another popular site where people discuss various topics. The platform allows users to upvote or downvote comments and posts. A consistent mini blogger would be able to build an army of like-minded followers on Reddit.
Facebook
Facebook is one of the oldest mini blogging platforms but also one of the most robust. It allows users to create polls, questionnaires, check-ins, and live videos. It also released a 'stories' section like many other popular mini blogging platforms, allowing users to easily get the latest updates/information.
You can also ask for recommendations on where to go when you're about to visit a location, tag friends and events in your updates, support and donate to a cause, answer a question about yourself, create fun lists, sell and buy products, and play games.
LinkedIn
If you're just starting out with mini blogging, LinkedIn is a good place to start. Although it's best known as a professional networking site, it's also great for mini blogging. You can use LinkedIn's status updates to share photos, videos, events, and links, or you can publish something longer.
The interface is easy to understand and use, and you can build your personal brand by posting regularly and tagging influencers. The large user base of LinkedIn ensures maximum visibility for your posts.
As you probably noticed, most of these mini blogging sites are also the most popular social media platforms. This is not a coincidence. All of them give people the ability to digest tons of information easily in a very short amount of time.
How to start mini blogging in simple steps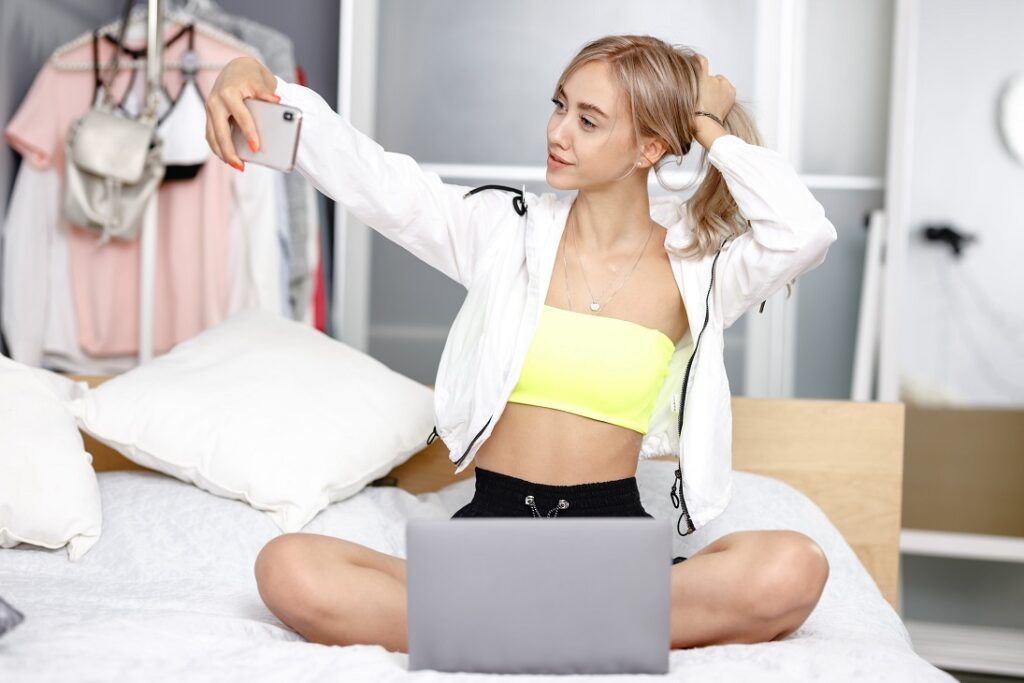 Today's digital marketing era belongs to mini bloggers. Here are a few helpful tips on starting a successful mini blog:
Choose your platform
Open a social media account on any of the popular social media platforms. Create an account. Decide if it's personal or business.
Select your niche
It's effortless for one to be a jack of all trades in the internet space. However, niching down will give you many advantages over a generalist. These include in-depth knowledge of your chosen field and becoming an authority. Moreover, being a specialist attracts higher pay.
Pick a niche that you would like to be known for. It could be anything you enjoy – music, food, or architecture. Choose an area that you have experience in and start to build your mini blog around it.
If you're stuck trying to come up with a niche, ask yourself: What does my audience want to see from me? What can I help my audience with? What will I be able to post consistently about? So while you don't need to choose a narrow niche necessarily (a lifestyle blog is a very broad all-encompassing niche), it definitely helps to have some sort of focus.
Plan your content
Start to build your follower and customer base by posting engaging, quality content. Get your content and visuals ready, especially if you're posting on Instagram or Pinterest. If you're stuck, here are some tips to get you started:
Introduce yourself
Share a behind-the-scenes
Share your favourite products
Create quality media
As a mini blogger, you can sell products and services that you provide. This is why it's a good idea to upload quality content and build a robust online presence. This makes people resonate with you and see you as an expert in your field, thereby increasing your customer base.
Market your products and services
To effectively market your products and services to your audiences, create captivating captions for your visuals – having a strong caption will help you to drive your audience to take action (CTA). Engage with other accounts that you think will like your products and services to build a community you can interact and engage with.
If you're using Instagram, use the right blend of competitive hashtags to get through the clutter.
Yes, you can also make money from mini blogging. How much money you can make depends on your skill in audience interaction and the quality of your content. With a large following on your miniblog, you can also promote brands' products and services. When someone buys a product, you get a percentage.
Follow these simple steps, and you are set on your mini blogging journey!
Ways to monetize mini blogging
There are many ways to monetize your mini blogging.
Affiliate links: Whether you're creating a mini blog or writing a full article like this one, become partners with individuals or sell products and services and get paid when people click through your link. The more influential your website is, the more money and promotions you can garner from the vendor you're linking to (higher percentage fees, unique promotions etc..).
Ad placements: If you're mini blogging on your own website, you can put ad units. If you're not, this one may not be for you.
Sponsorship or call-outs: Similar to the affiliate links, but more of a branding strategy – you can sell your viewership to brands by just pitching their products. This strategy is harder to measure than affiliate marketing, but is really big with influencers on TikTok, Instagram and Twitter.
If you're interested in making money, consider learning how to make money fast usd5000 by going to the website linked.
Wrapping up with mini blogging
Mini blogging is the new digital marketing. It refers to the creation of concise content for short audience interactions, often on common mini blogging platforms such as Facebook, LinkedIn, Twitter and Tumblr. In addition to text, a post on a miniblog can include links, audio, images, and even video.
Today, mini blogging is one of the best ways to create fun, engaging, and eye-catching content to foster a two-way communication with your audience. Even though traditional blogs are still popular and are great for Google ranking, mini blogging has taken the lead in connecting brands and companies with consumers with real-time, up-to-date, and transparent information, building trust and loyalty.
Starting a mini blog on one of the top social media platforms is super easy and avoids any hassles with web hosting, web design, or writing lengthy content. You don't even need to be a writer, as long as you can get your message across in a few sentences.
Even though it's still a fairly new concept, mini blogging has revolutionized content creation. It allows content to be produced at the speed of light and viewable by anyone you want.
If you want to start a mini blog, I encourage you to try it using my tips above. Chances are, you're already doing it anyway!
Frequently Asked Questions
What are the used mini blogging platforms?
By per metrics, some of the most used Twitter for content, Facebook for social sharing and lifestyle content, LinkedIN for professional content and Tiktok, Instagram and Pinterest for small snippets of vlog content. While YouTube has it's "Shorts" video which is similar to TikTok (YouTube being arguable the most popular video platform overall), it has not taken off in popularity as much as the social app.
What's better to make money, blogging or mini blogging?
Overall, it matters what you're after. While mini blogging is easy to get into, anyone with a phone and some sense can start a mini blog, vlog or posting about random stuff. Likewise, setting up your own website is not that difficult anymore either. Therefore, it matters what you can offer customers or users on your particular platform. If you can provide people with value (knowledge, amusement, joy, clarification, admiration or guidance) then it won't matter what methodology you use. Normal blogging overall has a longer shelf-life as content that is evergreen can last for years!