Publish Date - October 22nd, 2023
|
Last Modified - October 23rd, 2023
Graphic design is an essential skill in today's digital age. It is one of the most in-demand skills across industries, from marketing and advertising to web design and digital media. While AI may definitely disrupt some graphic design jobs, jobs for graphic designers have never been bigger. Fortunately, there are numerous courses available on the market that teach graphic design skills. Some of the best courses available are on Udemy, a leading online learning platform. This article highlights the top Udemy courses for graphic design and provides a summary of each, so you can make a more informed decision when purchasing courses.
Category
Reviews + Ratings
Tools, Highlights and Skills
Best Overall Graphic Design course on Udemy
4.7 / 5 stars | 56k+ reviews
Photoshop, Illustrator, Logo design, Indesign projects, Vectoring
Illustrator / 3D tools, Design theory.
Best Graphic Design Theory course on Udemy
4.6 / 5 stars | 17k+ reviews
Typography, Color, Photography, Layout logo and branding theory
and design.
Best Adobe Illustrator bootcamp on Udemy
4.7 / 5 stars | ~26k reviews
Brushes, Typography, Wallpaper, Shapes, Masking, Drawings,
Paper cut, Backgrounds, Gradients, Templates
Best Canva course on Udemy
4.7 / 5 stars | +1.1k reviews
Paid vs. Free, Social media scheduling, New content planner, Workflows
Videos, presentations, mock-ups.
Top Adobe Photoshop Essentials course on Udemy
4.7 / 5 stars | +31.5k reviews
Posters, Image resizing, Masking, Spray painting, Graphics creation,
Abstract photos, 3D painting, Clean up images.
Learn smartphone graphic design on Udemy
4.5 / stars | +150 reviews
Graphic design theory, Pixel Lab, shades, tints and tones in color theory
Monochromatic, analogous and complementary
Top AI graphic design course on Udemy
4.5 / stars | +4.2k reviews
Create PDFs, graphics from scratch, business cards, letterheads, fonts,
Midjourney, Text prompting, Adobe Firefly.
Note: While I may not be a designer, I am currently a technical product person with experience in software and web development. For the last decade, I've worked with over a dozen talented designers from start-ups to multibillionare companies. Therefore, I feel like I have accumulated enough experience to understand a relatively good set of graphic design skills vs. a weak set.
Best overall design course on Udemy – Graphic Design Masterclass: Everything You Need to Know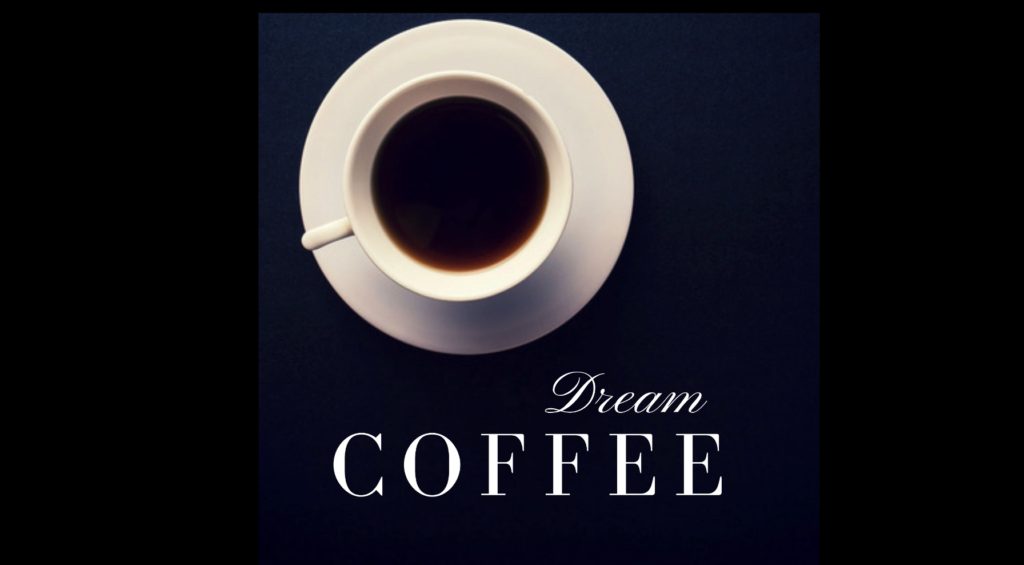 This course covers all the fundamentals of graphic design and is perfect for beginners. It includes comprehensive lessons on design principles, typography, color theory, and design tools. The course rating is 4.7 stars out of 5 and contains 16 hours of on-demand video, quizzes, and design projects. Over 18,000 students have taken the course, which also includes downloadable resources. The instructor, Lindsay Marsh, is a professional graphic designer with over 17 years of experience.
Pros:
One of the most popular graphic design courses on Udemy with everything from design process to an entire adobe creative cloud walkthrough.
Lots of new AI focused skills covered like photoshop generative fill tool
Thumbnail creation, Vectoring and InDesign tutorials are some of the highlights
A true introduction to graphic design and beyond.
Plenty of projects which are very similar to real-world requests a designer may
Cons:
The total length of this course is probably 35 hours, including projects, assignments and challenges. That's pretty long for a course that you may just want to learn one or two tools.
When auditing this course, I was hoping for a fonts design tutorial.
Lindsay's overall design experience is great, but she hasn't worked at a large enterprise company as a designer. So, you may miss out on the in-depth cross-functional skills required to thrive in a large company.
Instructor:
Lindsay Marsh has hundreds of thousands of students and is a freelance graphic designer working with a variety of small to medium sized brands for designer.
What the students say:
Thank you so much for this elaborate lesson, it was really helpful for me as I am a complete beginner for this course. I am looking forward to learn more .Thank you

Ipsita B. – 5 / 5 stars – October 2023
Thank you Lindsay for this rich graphic design material . Actually، I have got a bachelor degree in graphic design and I've used adobe programs before in my job . But, this course gives a strong enhansement especially the theory part of each section. I think I will pick one of your courses from time to time in order to develop my skills in all areas you've covered for each subject.

Lama A. – 5 / 5 stars – October 2023
Verdict:
This course is perfect for beginners who are looking to learn core graphic design skills. Adobe indesign, photoshop AI and pen tool are core skills that are required to work in graphic design, which you will learn in Lindsay's course. However, if you're an expert or have worked in graphic design for a few years, this course may be too advanced for you.
Grow your graphic design fundamentals now!
Best Graphic Design Theory for everyone on Udemy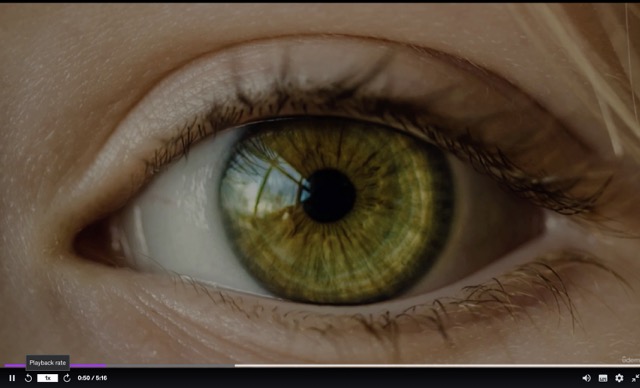 Another great Lindsay Marsh course! This course is another great option for beginners looking to learn graphic design theory. It focuses on design principles, grids, typefaces, and color theory. The course includes nine hours of on-demand video, quizzes, and downloadable resources.
Pros:
These lectures focus more on design concepts and less on design software, which is different than 99% of the other Udemy design courses.
This is a great course for someone that has fundamental skills, but wants to start building some deeper design IQ.
A solid course for web developers, business folks and other non-design folk.
Cons:
Not a course if you want to learn how to use a software.
You won't necessarily "learn great design skills" in this course. However, you'll increase your fundamental design knowledge which is an important skill if you want to transition out of being a beginner.
Instructor:
Lindsay Marsh has hundreds of thousands of students and is a freelance graphic designer working with a variety of small to medium sized brands for designer. This is just another course of many that she has on Udemy and other platforms.
What the students say:
As a course developer, I have worked in Adobe Illustrator quite a bit and I have noticed I lack quite a bit in knowing how to lay out graphics and other visual elements. This course has given me a lot to think about as I move forward to hopefully make my courses much more visually appealing.

Jared T. – 5 / 5 stars – October 2023
I wanted a course that gave me a refresher on the basics of graphic design and thats exactly what I got. Good course. Good purchase.

Andre M. – 5 / 5 stars – October 2023
Verdict:
Awesome course to spend sometime over the weekend how to do proper design theory. Regardless of your occupation, there are some solid concepts to be learned by anyone who works with or coordinates with design. However, if you're looking to learn adobe illustrator cc or how to build real-world projects like mobile app wireframes, this course would not be my first stop!
Best Adobe Illustrator Course on Udemy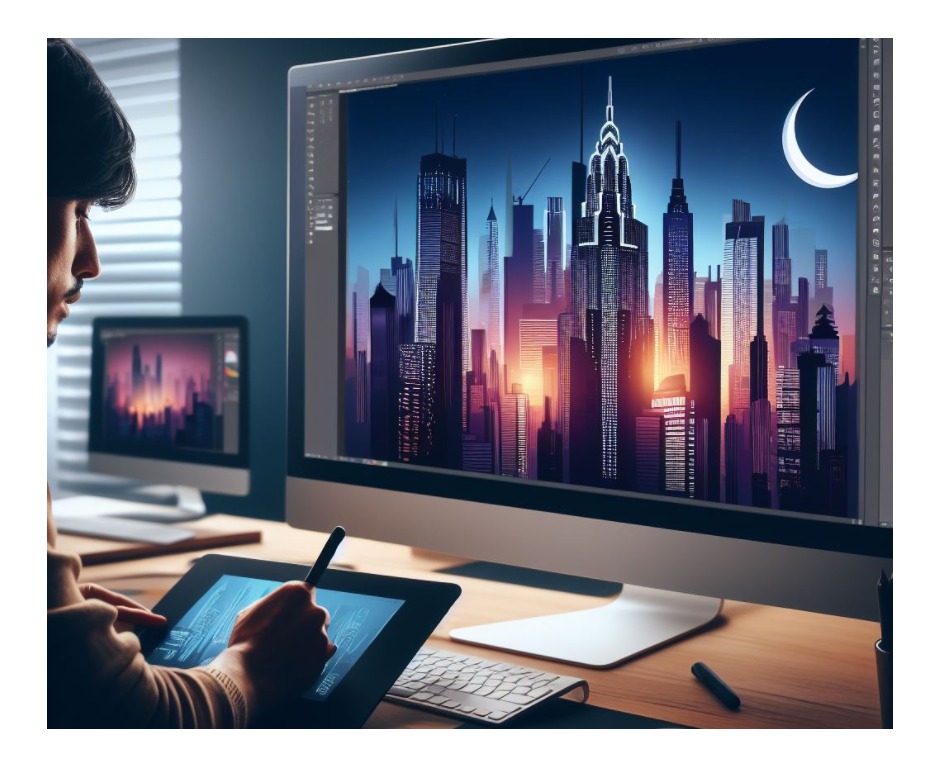 This course focuses on teaching students how to use Adobe Illustrator, a vector graphics editor. It includes step-by-step tutorials on logo design, business card design, and book cover design. The course contains six hours on-demand videoand is rated 4.6 stars out of 5.
Pros:
You'll draw, design and create typography, logos and even graphics
Adobe FireFly AI tutorial
A few actual real world exercises (Mastercard, Instagram, Kodak Logos)
Brush, Draw (with pen tool) and creating animals
Cons:
Masking is basically a 15 minute chapter, this felt a little short.
While you will tackle vectoring and pattern repeats, the examples are a little dry.
While they brought up Adobe Firefly AI, it was only 7 minutes long..
Instructor:
Phil Ebiner is another professional instructor but has worked at UC Berkeley and as a videographer and photographer. This means, you can expect some legitimate real world skills which he does deliver in his course.
What the students say:
I've started out with absolute zero knowledge on any Adobe CC softwares, then I tried Illustrator first, got into a very long a overly-promising course and got frustrated, refunded and picked Dan's course. This was the total game-changer for me! Now I've reached to the last minute of the course and I am so proud of myself and in love with the idea of becoming an designer. Dan is an incredible human being, caring, exceptional tutor and very wise on solutions. There are meaninful exercises, yearly updates, I ended up buying Photoshop, InDesign, Premiere and After Effects essentials as well and don't regret a single penny.

Tiago T. – 5 / 5 stars – October 2023
This course is straight to the point. It knows what beginners mostly need to learn for starter. Great course, really recommended. Thank you for the lesson Mr. Scott and team.

Ridwan A. – 5 / 5 stars – October 2023
Verdict:
Absolutely amazing course to learn Adobe illustrator. While some of the lesson are a little light, it truly is a strong overview of a number of core Adobe illustrator skills. Pick this up if you want a solid crash course in Adobe illustrator if you're a beginner. If you're intermediate or have a few years of experience, this course may not be worth it.
Best Canva design course on Udemy – The Canva Master Course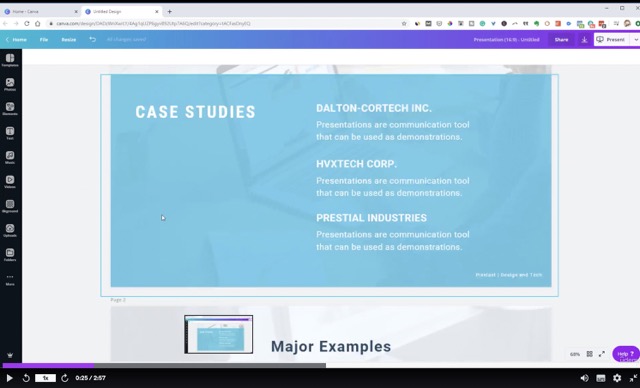 Canva is a popular online graphic design tool that beginners find easy to use. This course teaches students how to use Canva to create professional designs for social media, web design, and digital marketing. A number of real world proejcts, animations, presentation and even audio and video recording!
Pros:
Don't need any software (like Adobe suite or a Figma account).
Extremely in-depth course for Canva, you literally walk through everything in Canva
Graphic design 101 which is great introduction
Great course to validate whether you should buy Canva Pro or not :).
Cons:
Maybe could have concentrated on website or mobile app development a little more.
This course may not be very easy for complete beginners.
What the students say:
The instructor was very detailed in his explanations, and I found the course very useful in learning the Canva tool before deciding whether or not to use it and/or get the pro version.

Bill T. – 5 / 5 stars – October 2023
I can not explain how good it is. I strongly recommend this course for everyone who want to study more or apply Canva to practical job.

Thanh Dinh T. – 5 / 5 stars – September 2023
Verdict:
Well-liked / well-received course from those who have taken it. While the instructor rating isn't extremely impressive (not that it isn't high, not that many students), this course is a solid Canva foundational course. Consider taking it if you're new at Canva!
Best Adobe Photoshop on Udemy – Adobe Photoshop CC Essentials Training Course
This course is a comprehensive guide to Adobe Photoshop CC. It teaches students how to use Photoshop to edit photos, manipulate images, and create digital art. The course contains over ten hours of on-demand video, quizzes, and is packed of all the basics needed to succeed when using Adobe Photoshop.
Pros:
You will go over 20 tools in Photoshop, which is a godsend since like Adobe Illustrator, this tool can be very complicated. Each of these tools will cumulate into a final project which you can add to your portfolio.
The instructor is very qualified to teach the courses being a legitmate Adobe instructor and expert.
The lessons are thoughtful and easy to understand for a native english speaker.
Cons:
Due to his Irish accent, I can see english as a second language (ESL) students having some issues.
The course is a tad out of date, with nothing around AI tools.
Instructor:
Daniel is Adobe certified which is great as he holds professional certifications in Adobe XD, Photoshop, Illustrator and LightRoom. He has Adobe certified expert (ACE), Adobe Certified Associate training (ACA) and is a certified Adobe instructor in Ireland.
What the students say:
I really enjoy this course and if you want to learn photoshop i highly recommended,you don't regret it.Dan is a really good teacher,he is explaining every detail in this course each lessons and each assignment.Thank you Dan! you're the best!

Emir K. – 5 / 5 stars – October 2023
It was amazing course I started as an absolute beginner in the beginning of the course and now at the end I can say that I feel confident to use photoshop. Thank you Dan! Like a site note it is good to update the course because the new features are making the necessary work as little as possible.

Momchil M. – 5 / 5 stars – October 2023
Verdict:
Fantastic course if you're looking for a crash course on Adobe Photoshop, or a refresher in some of the latest tools. An added bonus is that Dan is a fantastic facilitator, so the content is easy to consume. The only reason not to take this course is if you're already skilled in Photoshop.
Best Smartphone Graphic Design on Udemy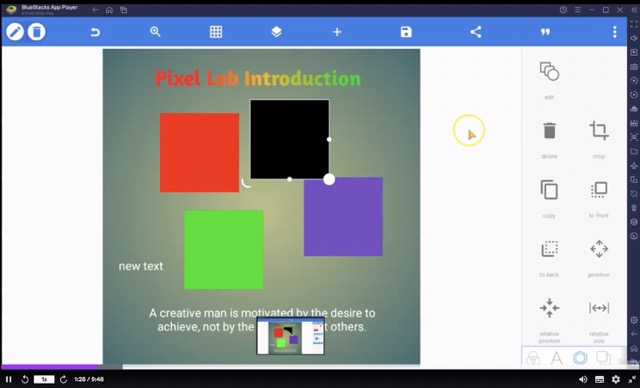 This course teaches students how to create designs using only their smartphone. It includes lessons on mobile apps, exporting, and designing for social media. This is a more interesting course as it's meant to show you how to do graphic design on only your smart phone.
Pros:
A few projects (2 small ones and one major), which allow you to refine your skills
The course has a good procedural growth. You'll do high level graphic design concepts and theory then transition into actual work on mobile phones.
Nice length to the course (~6 hours end-to-end with projects).
Cons:
Oliver while being a very insightful instructor can be difficult to understand back english is not his first language. That being said, this may only make it hard for ESL students.
By no means is this a difficult course, while being insightful – it's a walkthrough talk-through course at best. If you're looking for a challenge, look elsewhere.
Instructor:
Oliver Eklu runs his own training company where he provides individuals with the skills to succeed VIA online courses. He only has this one course, but has had over 14k students apply to this course. His website, is focused on generating money VIA side hustles and building passive income (growth hacking).
What the students say:
I'm ecstatic to talk about my graphic design course experience, which I recently finished. I was able to put my talents to use in a practical setting because to the course's well-chosen content, which covered a wide spectrum of design principles and methodologies. The instructor's enthusiasm for design was contagious, and their tailored advice and helpful criticism really helped me advance in my education.

Florence C. – 5 / 5 stars – July 2023
I love every bit of the training but it's usually lengthy. meanwhile it should be programmed in a way that if u need to replay again it won't cost u data or have network delay

Francis Edith I. – 5 / 5 stars – October 2023
Verdict:
While this course doesn't have amazing reviews and the instructor hasn't worked at a fortune 500 company (from my research), when auditing the course Oliver brought up a lot of unique concepts and ideas when talking about smartphone design. His projects, tutorial on Pixel lab and enthusiasm make this course great for beginners and intermediates a like!
Best Design course with AI graphic design – Graphic Design Mastery- AI, Photoshop, Illustrator, Indesign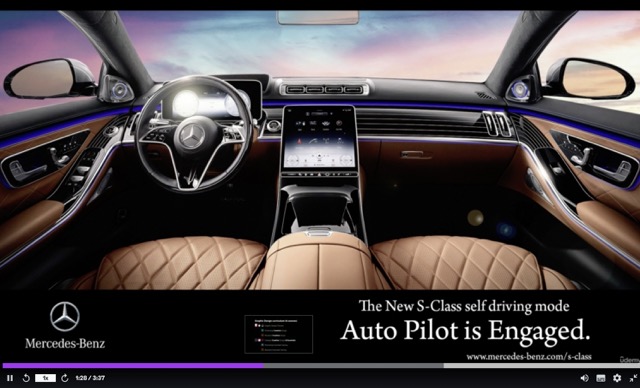 This course is for intermediate students looking to improve their graphic design skills using artificial intelligence. It includes lessons on vector graphics, design trends, and using AI to create designs. The course contains seven hours of on-demand video, quizzes, and design projects.
Pros:
This course has the best procedure I've seen in design courses. It's structure is theory -> Photoshop -> AI in Photoshop -> Illustrator -> Combining Photoshop and Illustrator -> Indesign and then two massive tutorials on both Illustrator and Photoshop.
Good callouts to both Photoshop and Illustrator 2023
The tutorials for both Photoshop and Illustrator could literally be their own courses.
Full section devoted to AI tools.
Cons:
The projects were way too easy or this course. However, this course is over 36 hours – so it makes sense why it's not
While the callouts to both Photoshop and Illustrator 2023 were there, they are ~20 minutes combined. There are so many new features in these tools that I was surprised it was so short.
This course is long. Buckle up for quite the experience.
Instructor:
Khalil has over 230k+ students on Udemy and 9 courses which specialize in graphic design, WordPress website create, Illustrator, Photoshop, Indesign bootcamps and using AI tools like Midjourney, Firefly, GPT and Bard.
What the students say:
It was an amazing course. I learned a lot about Photoshop and Illustrator from scratch I wish if you had taught more about Indesign in depth otherwise it is an awesome course

Kommareddy T. – 4.5 / 5 stars – September 2023
First I would like to thanks sir to create this course. There are a lots of things that I learnt from this this and the surprising moment is that when Sir add a Ai session to it Special Thanks For This. And I want to say something about to improvement to this course 1st Add Subtitle and second updates some results from basic to advance. THANKS

Md. R. – 4 / 5 stars – July 2023
Verdict:
Great overall course if you want a tutorial for both photoshop, illustrator and AI tools. Khalil is a solid instructor with a good pedigree for all of these adobe tools. While this course may be a little mundane for those more skilled in graphic design, there's bound to be something everyone can pick up from it.
Conclusion:
Udemy is an excellent resource for anyone interested in learning graphic design skills. From beginners to intermediate students, Udemy offers a wide range of courses designed to teach graphic design theory and practical skills. The courses mentioned above are some of the top-rated and most popular graphic design courses available on Udemy. Whether you want to learn Adobe Photoshop, Canva, or graphic design principles, Udemy has a course for you. The best part is that all of the courses can be taken from the comfort of your own home, allowing you to learn at your own pace. So what are you waiting for? Start learning graphic design today!