Publish Date - December 23rd, 2022
|
Last Modified - March 7th, 2023
As we continue to navigate the challenges of the pandemic, online classes have become a necessary part of education, and online presentations are an essential part of the learning experience in online classes. Creating an engaging and informative animation presentation can be challenging, but it can be done quickly with the right tools and tips.
The purpose of this article is to provide 8 tips for creating an engaging online presence for online courses. Whether it's teaching web development on Udemy, or a specific coding language like Python on Coursera – these tips will help you build strong presentation.
1. Plan and Structure Your Presentation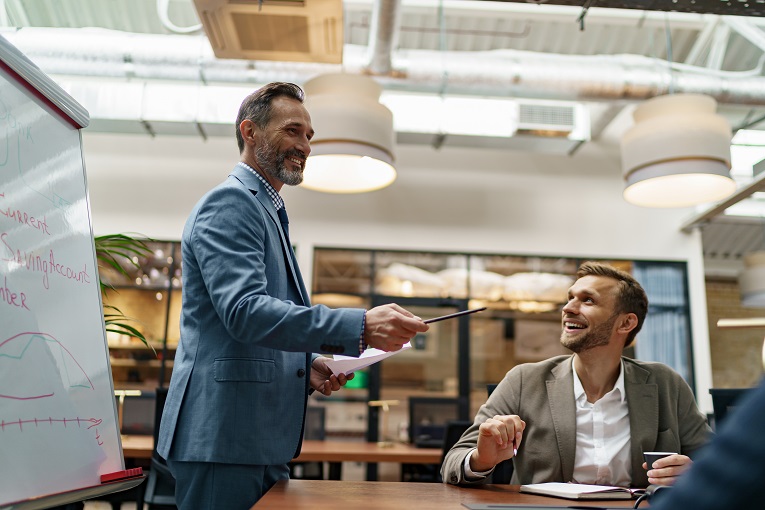 Planning and structuring your online PowerPoint presentation is key to creating an engaging e-learning experience for your audience.
Here are some tips on how to plan and structure your presentation:
Define Your Goal: Before you start preparing for your presentation, you must define what you want to achieve with it. Do you want to inform, educate, make google slides or persuade your audience? Establishing a clear goal will help you structure the rest of your presentation accordingly.
Organize Your Content: Once you have established your goal, it's time to organize the content of your presentation. Start by outlining the main points and ideas you want to cover. From there, break down each point into smaller sections and sub-points. It will help make your presentation easy to follow and keep the audience engaged.
Arrange Your Slides: It's time to arrange your content into slides. Each slide should reflect your topic and include visuals, such as photos, videos, fonts, graphs, and diagrams, to illustrate your point. To arrange your slides in an effective and visually appealing way, consider using a slideshow makerto easily drag and drop your content into the desired order.
Practice: Finally, practice your presentation multiple times before delivering it online or via Zoom meeting, Google meeting or Microsoft Teams. It will allow you to get comfortable with the material and familiarize yourself with any necessary tools.
Following these steps, you can create a well-organized and engaging presentation for your online class.
2. Incorporate Multimedia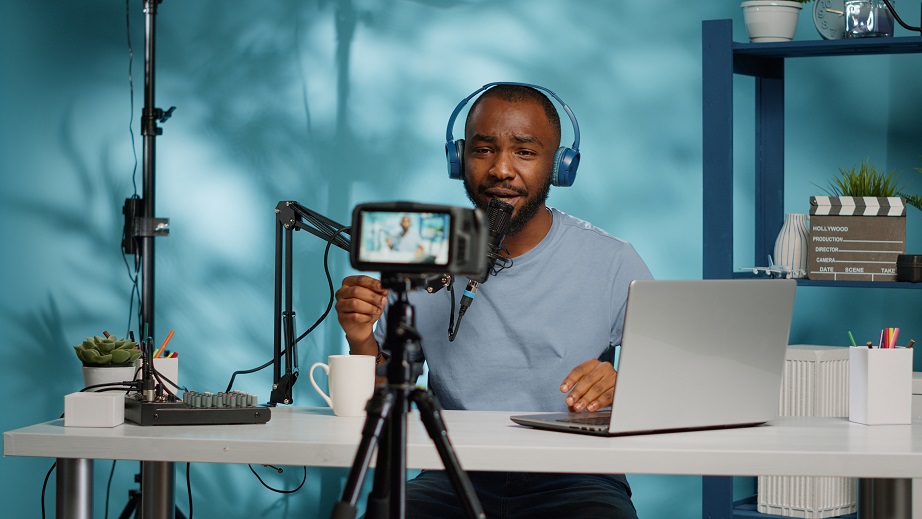 You can easily incorporate videos, audio clips, transitions, and other multimedia content into your slideshow using a slideshow maker that allows you to add multimedia elements and easily make your presentation more interactive and engaging.
Furthermore, multimedia elements help reinforce your presentation's key points. For example, a simple video clip can help to illustrate your main point or emphasize a key statistic, while providing something that the viewers can take away from your presentation.
When incorporating multimedia, it is essential to be mindful of file sizes. Streaming larger files (like videos or complex audio files) can cause issues with performance, so try to keep them as small as possible while still maintaining the quality of the media.
Additionally, ensure that your content is correctly formatted for your chosen platform like LinkedIn, as some video or audio formats may not be supported. Make sure you watch tutorials video for that platform. Finally, include alternative multimedia methods, such as providing downloadable versions of the files.
3. Keep It Short and Sweet
One of the most important tips when creating an engaging online presentation is to keep it short and sweet.
Aim to keep your presentation between 10-15 minutes in length, and don't overload it with too much information. You don't want to overwhelm your audience, so focus on the key points you want to make and cover only the essential information. The short video presentation can easily upload on social media channels.
When creating slides for your presentation first time, ensure each slide has a clear purpose and focus on succinctly delivering that message for learners.
It will help keep your presentation organized and ensure that your audience can grasp the main points without feeling overwhelmed by too much information.
Additionally, try to keep each slide focused on one topic and avoid adding extra visuals or text that are not necessary.
When delivering your presentation online, use language that is simple and easy to understand. Focus on using clear and concise language, which will help keep your presentation short and sweet.
It will also help ensure that everyone in the audience understands and follows along with your presentation. Make bullet points to remember the main things in the presentation. You can also add some video quizzes to the presentation for the students.
Finally, practice speaking slowly and pausing between topics to give your audience time to digest the information before moving on to the next point. Make sure you have your keynote about your topic.
4. Be Engaging and Interactive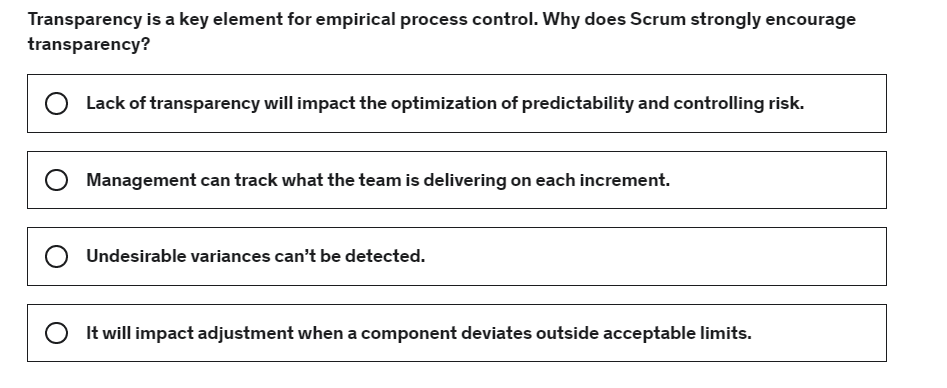 One of the best ways to ensure that your online presentation is engaging is to be interactive. During your presentation, ask your audience questions and give them a chance to answer. It will give them a sense of involvement in the presentation and help keep their attention.
You can also incorporate polling tools such as Slido or Mentimeter to create polls or surveys for your audience to participate in. Use breakout rooms so people can discuss in smaller groups in-person allowing them to interact with each other and engage in meaningful conversations about the topic.
Finally, consider having a Q&A session after your presentation to allow your audience to ask questions and receive answers from you. Ensure that your online presentation is successfully on the next level by being engaging and interactive.
5. Use Engaging Visuals
Visuals can be a great way to keep your audience engaged while presenting online.
Therefore, to enhance your presentation and keep your audience engaged, be sure to use a variety of visual aids, such as charts, diagrams, and photos, and consider using a photo slideshow maker to create dynamic and interactive slideshows using your images and media. These tools typically provide a variety of fonts and styles to choose from, as well as options for adding music, captions, and other elements to enhance the slideshow. Some photo slideshow makers also offer video templates, which are pre-designed video sequences that users can customize with their content.
Incorporating visuals into your presentation also helps break up long blocks of text and makes your presentation more visually appealing.
Keep the following things in mind when choosing visuals:
Think about what types of visuals will best represent the topic you are discussing.
Ensure the visuals are clear, easy to understand, and relevant to the content you are talking about.
Try to keep the number of visuals you are using to a minimum and focus on just a few that stand out and make an impact.
If you are using slides during your presentation, ensure that each slide contains no more than 5-7 words and that it is easy for the audience to read.
Also, use visually striking visuals and draw attention to the crucial points of the presentation. It will help ensure that your audience is paying attention and understanding the material you are presenting.
6. Use Positive Reinforcement
In online presentations, as in any other kind of presentation, positive reinforcement is a great way to keep your audience engaged and motivated.
Positive reinforcement could come in the form of a tangible reward, such as a prize or recognition, or something less real, such as verbal praise and compliments.
Whatever kind of positive reinforcement you choose should be personalized and meaningful to your audience.
For example, if you are presenting to an audience of students, you could give out certificates of achievement for tasks completed during the presentation. If you present to a group of professionals, you could offer encouragement for a well-done job.
Positive reinforcement also helps to boost morale and encourage engagement with your presentation. It is important to remember that everyone needs recognition for their hard work, so make sure to take the time to recognize and reward your audience for their participation.
It will not only help keep your audience interested but also motivate them to continue participating in your presentations in the future.
7. Be Prepared for Technical Difficulties
Technology can be unpredictable, so it's vital to ensure you are prepared in case of any technical issues.
Ensure you have the hardware and software necessary to avoid disruption during your online presentation. Additionally, test your setup before the presentation to ensure everything works correctly.
Besides, it's essential to have a backup plan in case something goes wrong. It could include downloading your presentation onto a USB drive or uploading it to a cloud storage service so that you can access it even if your laptop fails.
A backup plan can help ensure that your presentation runs smoothly and is not interrupted by technical difficulties.
8. Follow Up After Your Presentation
Once you have delivered your presentation, following up with your audience is essential. Following up with your audience is a great way to keep the conversation going, build relationships, and ensure that your message has been understood.
Start by thanking your audience for taking the time to watch your presentation- let them know their feedback is appreciated, and encourage them to ask questions. Public speaking helps you to improve your online presentation and makes it an effective presentation for the audience.
Make sure that you respond promptly to any questions they have, and be prepared to answer additional questions as they come up.
You can also offer additional resources or materials related to your presentation's topic. It could be anything from other handouts to website links.
Providing helpful resources will allow your audience to engage further with the topic and gain a better understanding.
If applicable, ask your audience for their contact information. It will allow you to stay in touch with them and provide them with future updates about the topics discussed in your presentation.
Final Words
Creating an engaging and high-quality online presentation can be challenging, but it can be done with the proper preparation and resources. In summary, making an interactive presentation for online learning requires careful planning, functionality, mind maps, and consideration of the unique challenges and opportunities of the virtual setting.
By utilizing appropriate technology, incorporating visual aids and interactive elements, and maintaining a dynamic delivery, you can create a successful and engaging presentation for your